Kodikuthimala
---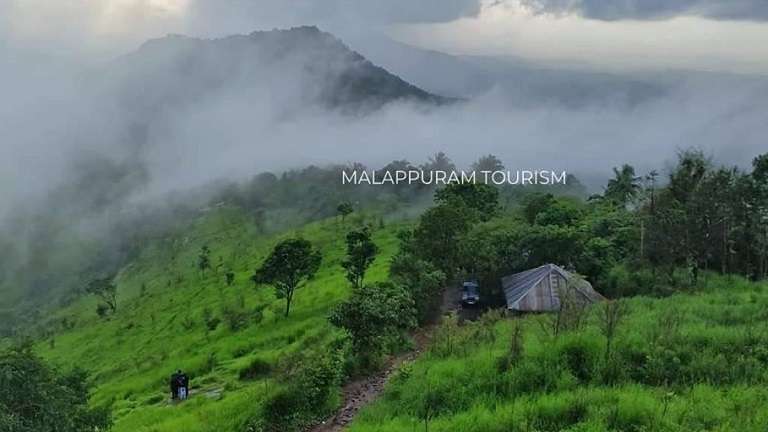 Kodikuthimala is nicknamed the 'Ooty of Malappuram' for good reason. Its lush green valleys, grassy meadows, and tranquil ambience add to the mesmerizing appeal of this hill station situated 2000 ft above sea level. Located 10 kms from Perinthalmanna town, Kodikuthimala is the highest point in the Amminikandan range of hills.
During a survey, the British hoisted a flag atop the hill, which gave it its name Kodikuthimala (the hill where a flag was hoisted). Kodikuthimala offers a panoramic view of the undulating landscape of Malappuram and is an ideal trekking destination for Nature enthusiasts.
Trekking to the top of Kodikuthimala is a little bit challenging due to the varied topography of the hilly terrain. The best time to visit Kodikuthimala is between September to May.