Paithal Mala
---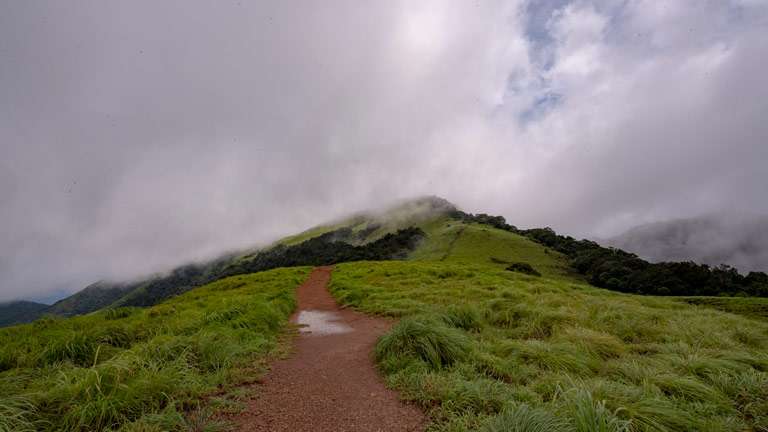 Paithal Mala, about 65 kms from Kannur town, stands at an altitude of about 4500 ft above sea level, and is the highest peak in the district. It is located at Sreekandapuram, near Kappimala village, at the Kerala-Karnataka border. 
The hill, which sprawls over an area of about 300 acres, has picture-perfect meadows on its top. From this vantage point, one can enjoy a panoramic view of the surroundings and the patches of forests nearby. The area is also a haven for an array of flora and fauna, including rare varieties of trees, plants and butterflies. Hundreds of birds can also be sighted from this serene area. 
The hill sports a cool and salubrious climate even during the summer season, thus making it a popular destination.