Madayipara
---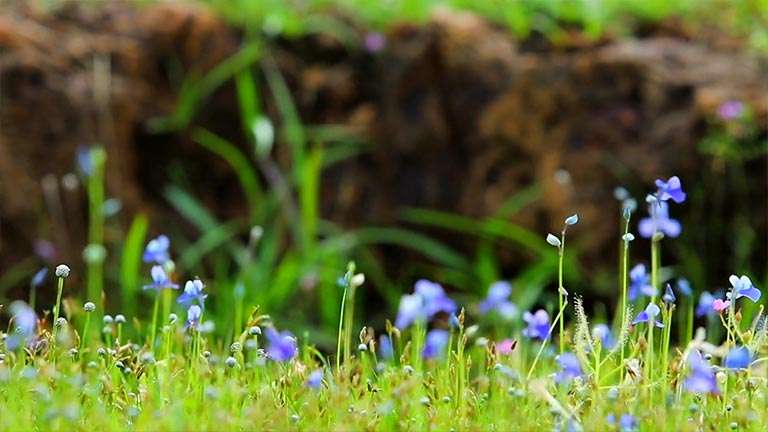 A 4 hours drive from Kannur town, situates one of the most beautiful destinations in Kerala, the Madayipara. An all season destination, this wonderful landscape evokes a fresh experience on every visit. It is said that the during spring, Madayipara drapes herself in a bluish hue, the monsoon bathes her in a stunning greenish hue while autumn leaves her rejoicing in blazing tones of red.
This laterite plateau that extends across 700 acres in Madayi village of Kannur district has a rich variety of plants, especially rare species such as the floating heart, Malabar rotala, pipeworts, and many insect-eating plants.
Madayipara, once the administrative hub for the kings of Ezhimala, visitors can see the remains of an old fort on the southern side of the hillock. Other attractions here are the Madayi Kavu temple, Vadakunnu temple and the 12th century mosque built by the Malik Bin Dinar. This structure was built in white marble specially imported from Arabia. The place also has religious importance, notably for the annual Pooram festival in Madayi Kavu temple.