Kottancherry Hills
---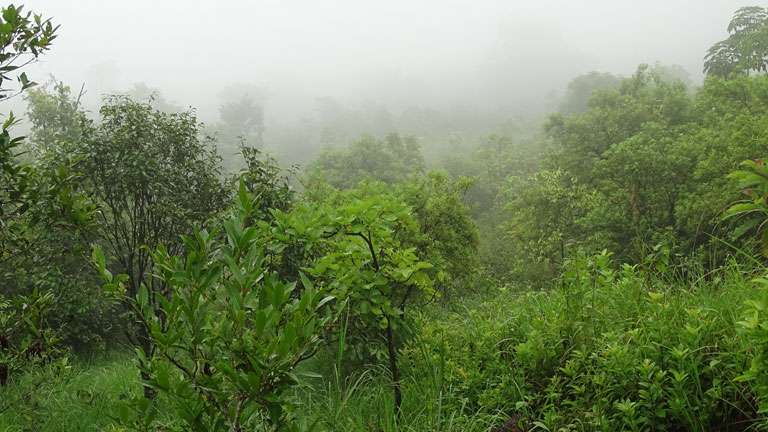 The Kottancherry hills, about 30 kms from Kanhangad, is an idyllic spot that lies adjacent to the Tala Cauvery River. An ideal spot for trekking, these hills are a part of the rainforest of the village of Konnakkad, which borders Coorg district in Karnataka. 
The winter here is quite pleasant, reminiscent of popular hill stations like Kodaikanal. The journey from Neeleswaram to Kottancheri Hills is a fascinating experience.  One can lose oneself in the sheer beauty of the scenic views a road trip offers. From Vellarikkundu, one can see long stretches of rubber and arecanut plantations. 
En route to the hills, there are other charming villages like Pongachal, Malom, Nattukkal and Konnakkad. At Vazhathattu, the base of the trekking trail, the tarred road ends in a dirt track that winds all the way up to the peak of the hills. 

The Kottancherry forests, teeming with wildlife, are an extension of the Ranipuram forests. A trek to the region offers opportunities to spot wild elephants, wild dogs, deer, wild boar and also rare species of birds and butterflies.