Oachira Kalavela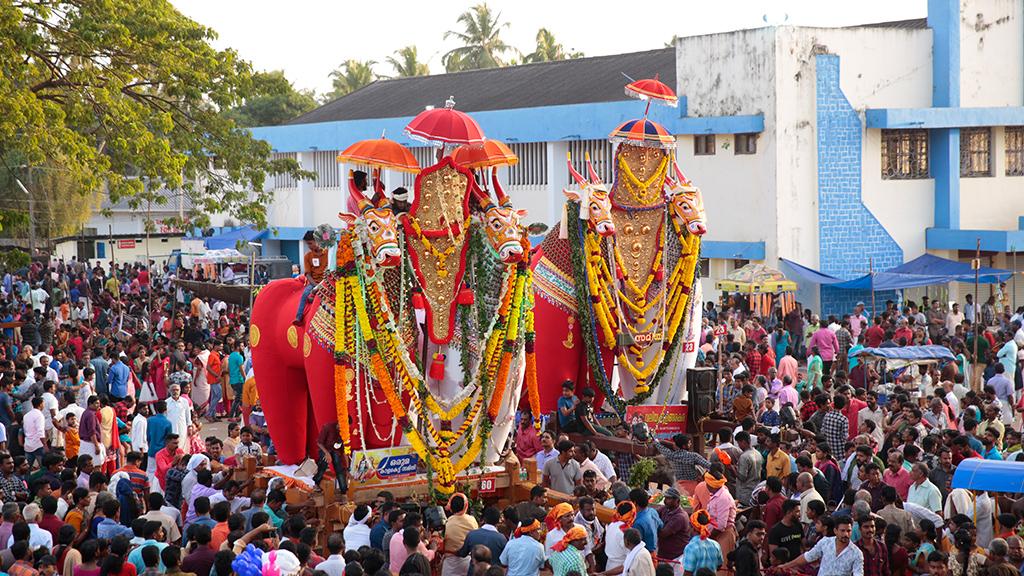 The 28th Onam is the day of Thiruvonam that falls in the month of Kanni after the Thiruvonam in Chingam. In some places, 'Athapookkalam' is also prepared on this day. It is in association with the 28th Onam day that 'Kalavela' or 'Kalakettu' is celebrated in the Oachira Parabrahma Temple.

A pair of kala (ox) figures is created and is installed on the temple premises. These figures are known as 'Kettu Kalas'. These figures are sponsored by people of 52 localities in Onattukara.

Each of these localities competes in preparing the best kala figures. The event is considered to provide a boost to agricultural activities. The figures are loaded on chariots and ropes are used to pull the kalas through the fields.