Pookkalam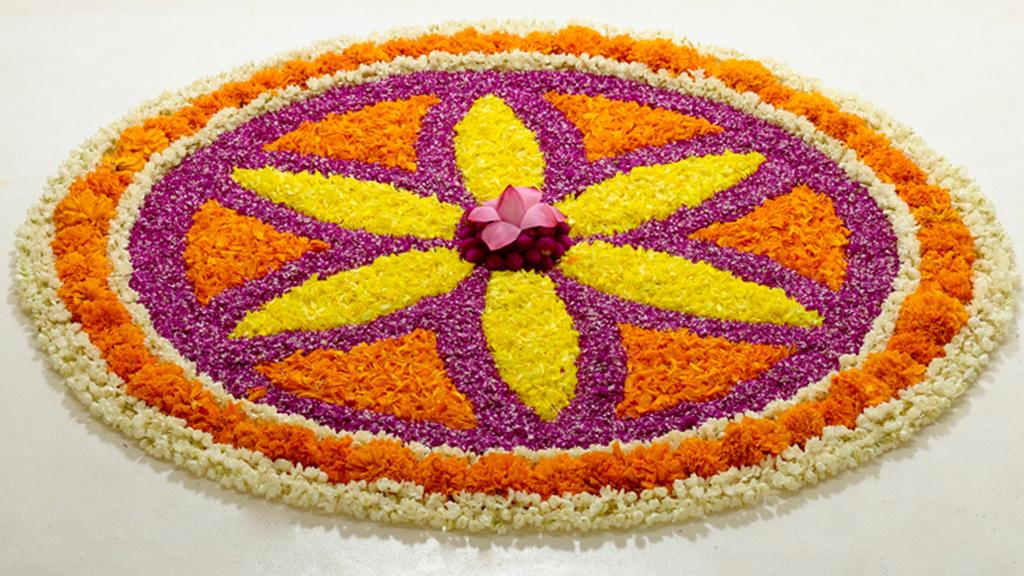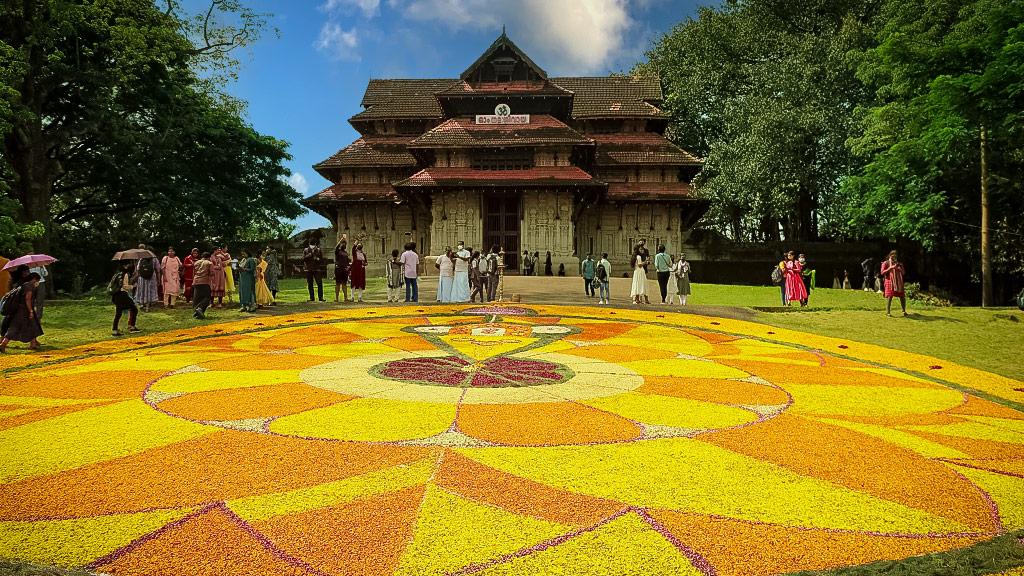 One of the vibrant parts of the Onam celebrations is the making of Pookkalam. Athappookkalam is symbolic of prosperity and joy. Starting from the day of Atham, Pookkalams are created in Malayali households across the state. It is believed that these pookkalams are made to welcome Mahabali. In earlier times, only locally available flowers were used to create Pookkalams. 
Pookkalam is laid on the front yard. The ground is cleaned and an earthen floor is set up. It is set up from the day of Anizham. The floor is then cleaned and smeared with cow dung. On the first day of Atham, a simple pookkalam is made using 'thumba' flower. On the day of Chithira, white flowers are laid. The size of the Pookkalam will keep increasing with each passing day. Yellow flowers like 'Mukkutti' and 'Kolambi' are also sometimes laid on the first day. It is believed that from the day of Chothi, bright flowers like hibiscus can be laid on the pookalam. On the day of Moolam, the Pookkalam will be square-shaped and will be known as 'Moolakkalam'
A kuda, (a miniature umbrella) is kept at the centre of the pookkalam from the day of Chothi. The kuda is made of eerkkili (strips from coconut leaves). The largest Pookkalam will be designed on the day of Uthradam. On the day of Thiruvonam only the Thumbakudam and sometimes Tulsi are placed. Thrikkakarappan, a pyramid-shaped clay figurine, is also set on the centre of the Pookkalam. In North Kerala, it ks known as Mathevara where figurines of Maveli, Thrikkakarappan and Shiva is placed at the centre. Offerings are made to Thrikkakarappan on that day. Almost everywhere, the rituals come to an end with the day of Chathayam.