Onapottan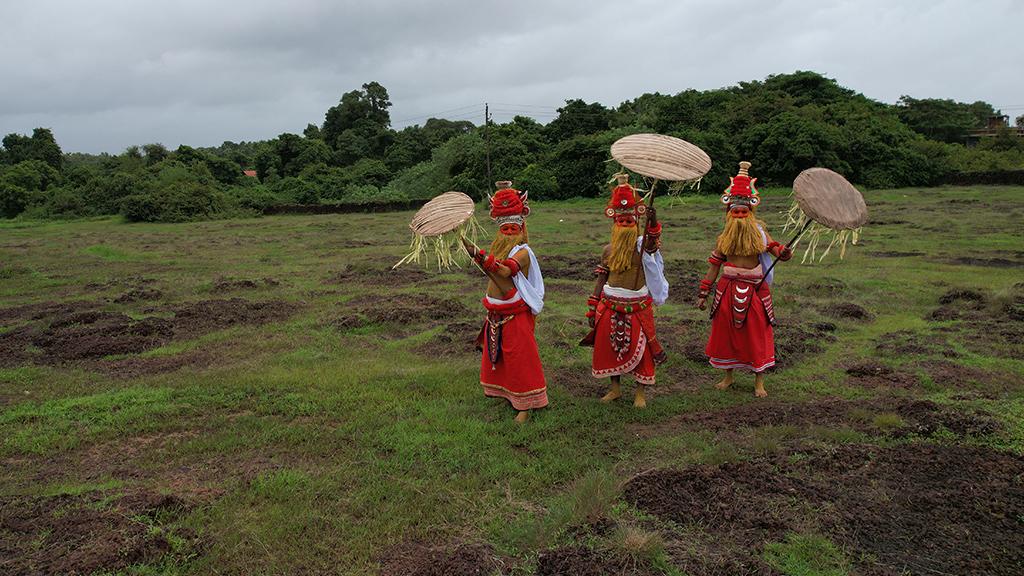 'Onapottan' is a Theyyam that arrives at households in the district of Kasaragod and Kannur on the day of Thiruvonam. 'Oneswaran' is another name used to refer Onapottan. The arrival of Onapottan signals the advent of Onam. It is believed that Onapottan symbolises Mahabali. Before enacting the Onapottan Theyyam, the artist goes on abstinence from material pleasures. He wakes up on the morning of Uthradam, purifies himself through bath and prays to his ancestors before turning into Onapottan. He then blesses everyone at home and sets out to other households with prayers for their well being.
Onapottan can be seen walking briskly and not stopping anywhere. This is an effort to reach maximum homes. He dances rhythmically and keeps running. The rule is that Onapottan shouldn't speak to anyone until he returns to his home by 7 pm.
The attire for Onapottan is beautiful. He will have elaborate face paints. He will have a bag on his shoulder and walks around with a traditional umbrella. His beard is what makes his look exceptional. He ties it from the top of his lips. So even if he moves his lips, no one sees it. Onapottan is offered rice, dresses and money by people. A few people even offer him food. 
The Nadapuram Parappana temple in Kozhikode has Onapottan as its deity. Onapottan Theyyam and Karanavar Theyyam are two forms of Theyyam performed here.