Onakazcha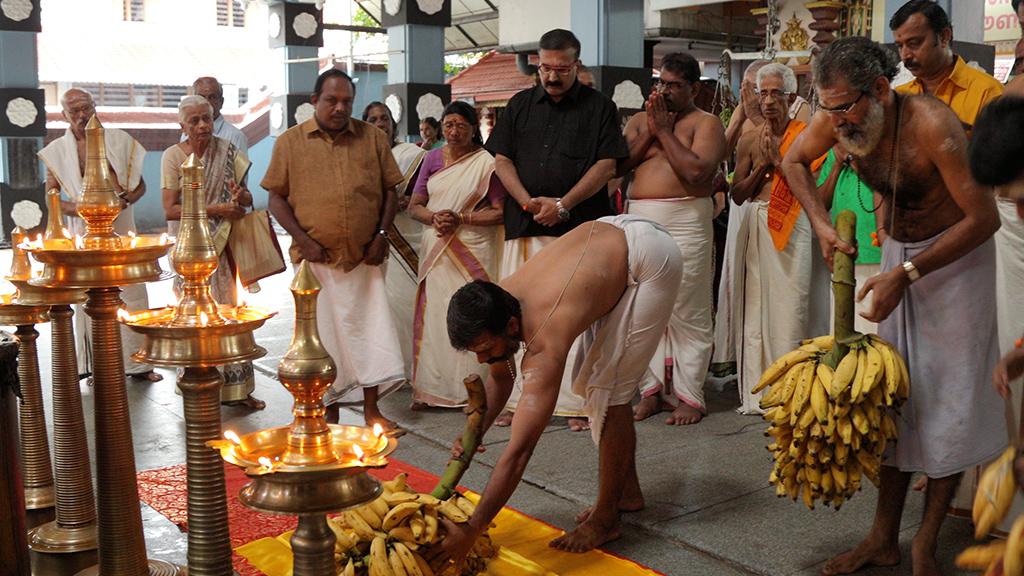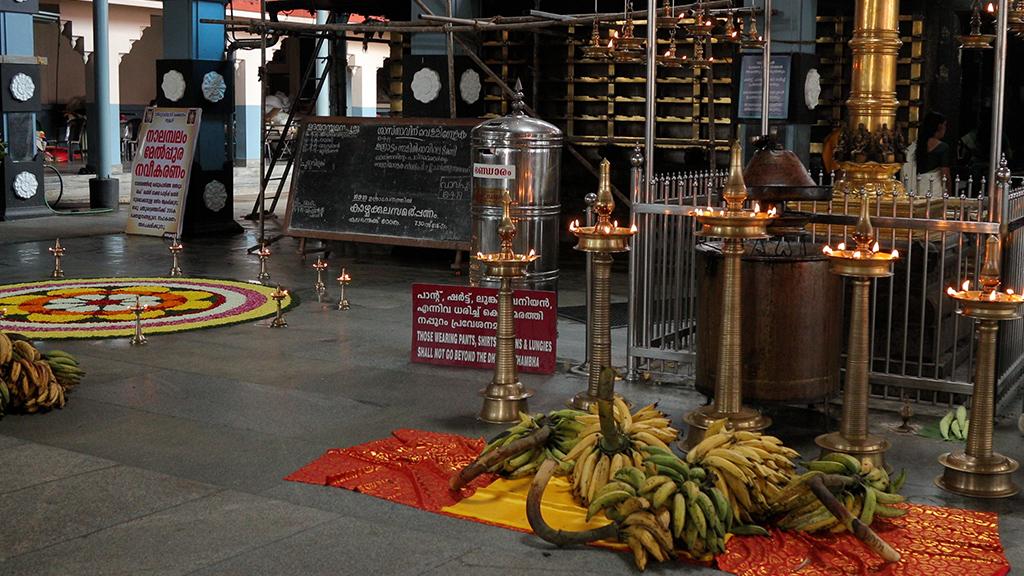 The presentation of offerings during Onam has its own importance. Most temples including Guruvayoor conduct Kazchakula Samarpanam (offering of a bunch of nendran bananas). Vegetables and other crops are also presented as an offering here. 
This tradition, though, harks back to a time when serfdom was rampant in Kerala. Back then, farmers did not own cropland. They took the land on lease from the landlord for cultivation on the condition that the best produce from the crop would be reserved for the latter. The landlord would promise a good rate for the crop but most often never kept his word and got away by paying a pittance. This is an example of the type of slavery that existed in the olden days.
Such an incident has been depicted in the poem Vazhakkula written by Changampuzha. The verse goes like this: 'Malaya pulayan madathin munbil mazha vanna naloru vazha nattu' (Malaya, the pulayan planted a plantain sapling in front of his little hut in the rainy season.) Malayan and his family are relieved that the plantain tree will bear fruit and bring succour to their hunger. The poet says Onam arrived at Malayan's house with the blooming of the plantain tree. His children eagerly awaited the harvest. But in the end, Malayan is forced to give away the fruits as a gift to the landlord on the occasion of Onam. The farmer's children are heartbroken when they hear the news. Meanwhile, the landlord's children indulge in payasam and are sound asleep while the farmer's children are forced to go to bed hungry, having merely quenched their thirst with water from a stream. This was how an Onakazcha was held in the past.
Even today, the tradition of presenting crops to the deity of the temple as an offering during Onam is common. Banana plantains are the most preferred offering by devotees. Thousands of banana bunches, the Chengalikodan or Chengazhikodan being the most popular, are offered to the deity on Uthradam. In Thrissur, a number of farms cultivate this variety of banana solely for Onakazha Samarpanam. These bananas are used to make the Guruvayoor pazha pradhaman payasam or ripe plantain payasam for Thiruvonam. The royal family members at the Kowdiar palace in Thiruvananthapuram are still presented with Onakazhcha by a section of tribal folk living in hamlets around the capital district in keeping with the tradition from the days of monarchy.