Onam Harvest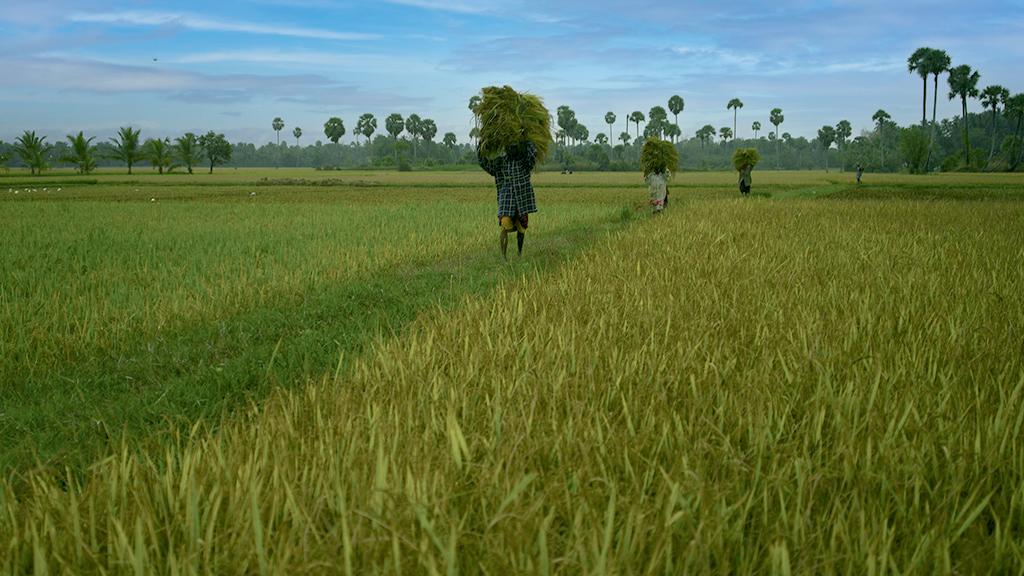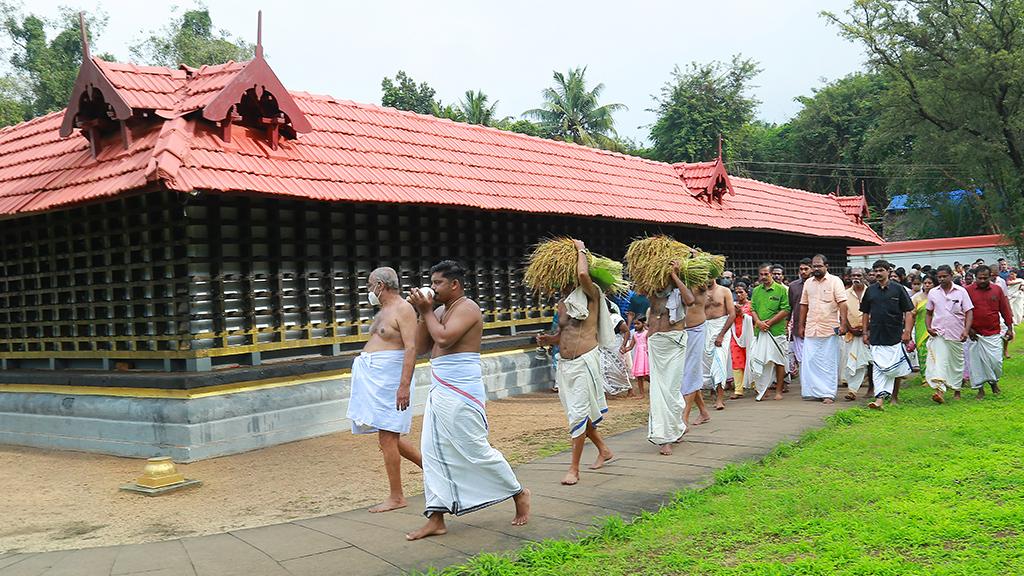 Medam and Chingam are two agriculturally significant seasons in Kerala. Farming activities start in the month of Medam and the harvest season is Chingam which is generally celebrated as Onam. This is known as 'Onakoythu' or 'Chingakoythu'. Since it extends up to the month of Kanni, it is also known as 'Kannikoythu'. This important farming season starts at Ashwathi Njattuvela and ends at Makam Njattuvela. Palakkad and Kuttanad are two important rice-farming destinations in Kerala. This season is a time of big harvest and celebrations in these places. It used to be the result of the hard work of farmers on the lands owned by zamindars. Still, this season was in past a period of misery for farmers. 
In the water-filled fields of Kuttanad, farmers used to arrive on boats with their families. They come with basic provisions and set up tents along the fields to stay there till the end of harvest. They also have to carry the bundles of fresh sheaf to threshing floors. There are certain rules to be followed when threshing the sheaf. In large threshing floors, threshing begins from the middle. This task too is entrusted on them, even as they starve. Many people sustain injuries on the legs when this activity is done for hours altogether. Still they sing 'poliyo poli' songs and carry out the same in a celebratory mode. There were also certain rules to measure the 'poli'. One for seven was how wage was fixed, on the basis of measuring poli. It is against this unfair wage system that farmer protests erupted in Kuttanad.
'Nira' happens before the harvest. The first Sunday in the month of Karkkidakam, that falls after the new moon, is often selected for 'Illam Nira'. With this, rice gets stored in repositories, roofs and prayer halls in the homes of Zamindars.
In northern Malabar, 'Nira' continues till the day of Uthradam. 'Uthradanira' is a speciality of Kasaragod. In Southern Travancore, Onam is observed as the birthday of rice. The day of Makam in the month of Kanni is also observed thus. Rice is washed in flowing water, taken to the front of the house and special poojas are conducted. After Nira, the first rice (puthari) obtained from harvest is used to cook food and this is referred to as 'Punnellari Nivedyam'. Puthari payasam, puthari rice and puthari aval are also made.
The Niraputhari rituals conducted in Guruvayoor, Sabarimala and Harippad temples are famous. This puthari was used in Onam feasts. The harvest of other crops also adds richness to the Onam celebrations.