The Paliam Family in Muziris History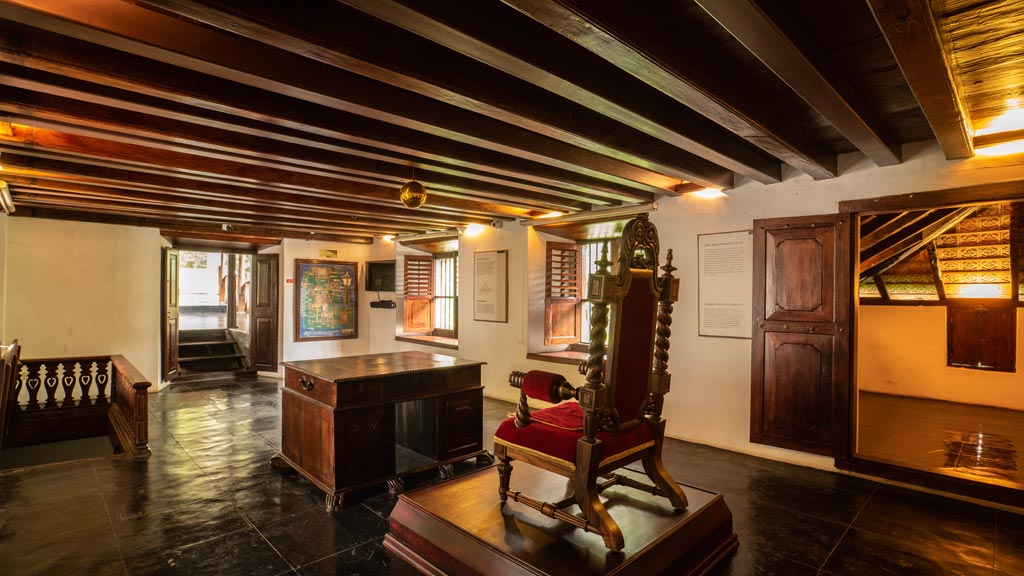 The history of the Paliam family should be read along with the history of Kerala. During the period following the break-up of the Kulasekhara empire in 1102 CE, Kerala lost its political unity. A number of independent swaroopams [dynasties] rose in different parts of the land.

The Perumpadappu Swaroopam had its seat at Chitrakutam in the Perumpadappu village in Vanneri, Malappuram till the end of the 13th century. But its chief had a palace of his own at Mahodayapuram in Thrissur.

When the Zamorin of Calicut invaded Valluvanad in the latter half of the 13th century, the Perumpadappu Swaroopam abandoned the Vanneri palace and shifted to Mahodayapuram on a permanent basis. The state continued to have its capital at Mahodayapuram till about 1405 when it was transferred to Cochin. Cochin had relations with Paliam from an earlier period. Along with Perumpadappu chief, Paliath Achan also started living in Thiruvanchikulam.

Paliath Achans [patriarchs the Paliam family] held the position of Prime Minister in erstwhile Cochin state in Kerala for more than 150 years. The title Achan was handed down through generations to the eldest male members of the family.  They enjoyed tremendous political clout and played a decisive role in the fortunes of the princely state. And for the same reason, Paliam holds a significant position in the Muziris Heritage Project.

The Paliam family  had three eminent Achans – Komi Achan I, Komi Achan II and Govindan Achan – who were the most remarkable figures in the history of Cochin. Komi Achan I is supposed to have gone to Colombo to seek help from the Dutch and signed a treaty with them, thus setting the scene for a long Paliam-Dutch friendship. Komi Achan II was a daring adventurer who mastered many languages and the use of weapons. Govindan Achan, well known as Govindan Valiachan, was the last to hold the office of the Prime Minister. It was he who retrieved the lost painting of the Virgin Mary and permitted the islanders to install it at Vallarpadam Church in Cochin. The practice of keeping alight the Kedavilakku [eternal lamp] donated by Achan to the Vallarpadam church with oil taken from Paliam, continued until recently.