Tucked away in the outskirts of Kottayam city, the tiny village of Aymanam has its own special story to tell. Famed for its unparalleled natural beauty and copious cultural diversity, it is yet another less-explored treasure trove of God's Own Country.
Flanked by the massive Vembanad Lake in its western side and the mighty Meenachil River on the other, nature has blessed these parts with many a boon. Visitors love a relaxing cruise through these quaint waters.
Besides this, Aymanam welcomes you with some of Kerala's most sought-after heritage buildings, religious shrines, and vibrant arts and art forms.

Thekkedathu Mana in Kudamaloor, a relic of times long gone by, is one such important historical structure. The building also houses the Sword and Palm etchings of the Raja of Chembakasseri. Here, one can also pay homage to the idols enshrined in the Sarpa Kavu, the sacred Abode of Snake Gods.

God's Own Country is renowned for its ritual arts. Ayamanam is host to many of them as well. One can witness Kathakali (a dance form native to the state), Kalamezhuthu (divine portraits made using organic powders), Kalaripayattu (the oldest martial art in the world) and Thiruvathirakali (a special folk dance performed on the birthday of Lord Shiva).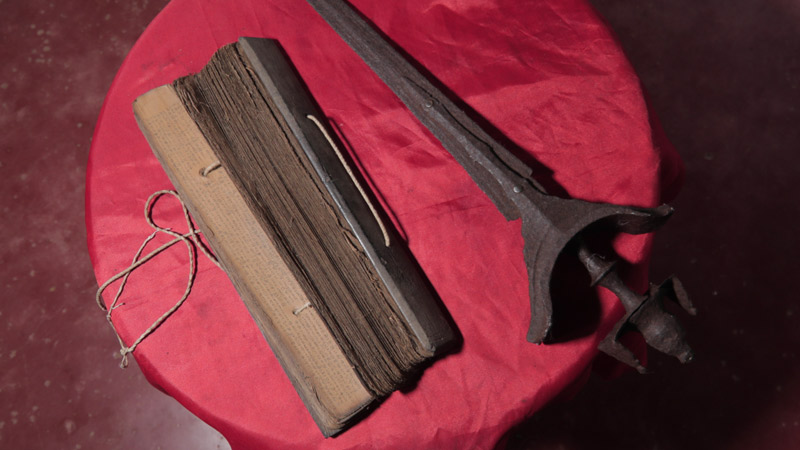 ---
The religious shrines of Kerala embody thousands of years of tradition and rituals that have been dutifully passed down through each generation. With the RT Mission, you can witness the various intricacies of the mystical wall paintings in Pandavam Sree Dharmasastha Temple, spend a solemn moment at the quaint St. Mary's Church in Kudamaloor and even retrace the sacred footsteps of St. Alphonsa at her hallowed birthplace.

A visit to the Aymanam Village Office to study more about the working of local government is an added incentive to visit this place.

Before leaving, soak yourself in the joyous spirit of the flamboyant festivals of Kerala!