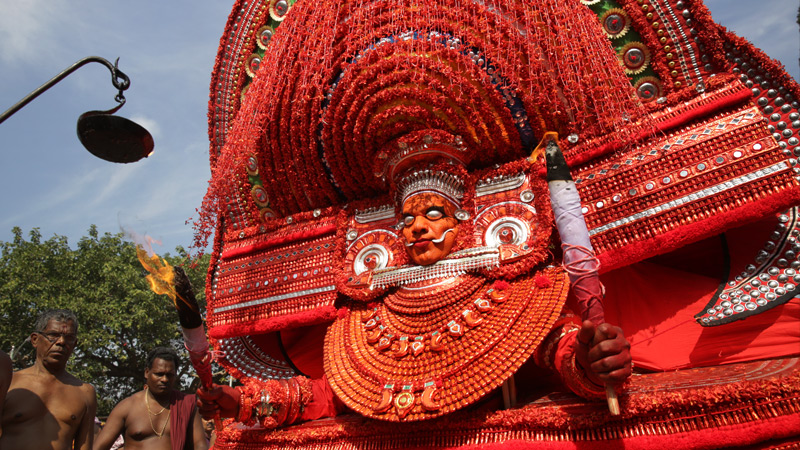 Responsible Tourism was launched in Bekal in the year 2012 and works like training and workshops continue to this day.
In Bekal from August 2017, several meetings were held with the active participation of Panchayat president and members, CDS chairperson, members of ADS, supply units, Village Life Experience units and Kudumbasree units. Before that the RT Mission conducted awareness programmes in Kanhangad Municipality, Padanna Panchayat, Valiyaparamba Grama Panchayat, Pallikara Grama Panchayat and Udma Grama Panchayat.

Trainings were also conducted for paper bag and cloth bag making as well as pappad making. Bekal has three candle making units and 2 pappad, paper bag and head umbrella making units. 'Nattinpurangalil Onam Unnam Onasammanagl Vaangam' programme was successfully conducted in Bekal which saw the participation of foreigners and native families.
RT Mission also decided to conduct awareness programmes in Kayyur Cheemeni Panchayat. Traditional artisans, local people, Kudumbasree, Panchayat members and all other tourism stakeholders will take part in the programme.

Pallikkara Village Life Experience package is one of the most successful RT Mission package in Kasaragod district.
With sun-kissed beaches and royal forts, Bekal stands like an ode to a bygone era. Located in the north of Kerala, this less explored virgin land of immense beauty is currently a favourite among international tourists. It is the fifth tourist destination in the State to implement RT. The Responsible Tourism Mission implemented Village Life Experience packages in Bekal.
The package 'Kasaragodan Experience' involves a visit to cashew processing units, coconut tree climbing, toddy tapping, net fishing in the sea and a visit to the Bekal Fort. The package also gives tourists a chance to experience clay pot making, palm leaf weaving and screw pine mat making. As part of the package, tourists can also watch the ritual artform Theyyam. Another notable package offered by RT in Kasaragod is the Valiyaparamba Package. The package takes one on a trip through the weaving society, handicraft making, fishing, coir making and so forth.

Bekal awaits travellers with its captivating Chandragiri River, lush paddy fields, coconut farms, banana plantations, lives of fishermen. Those who love art, clay pottery making and screw pine weaving surely be enchanted by the experience Bekal has to offer.
---
The regal structure Bekal Fort standing proud and tall, itself is the most celebrated attraction of the place.