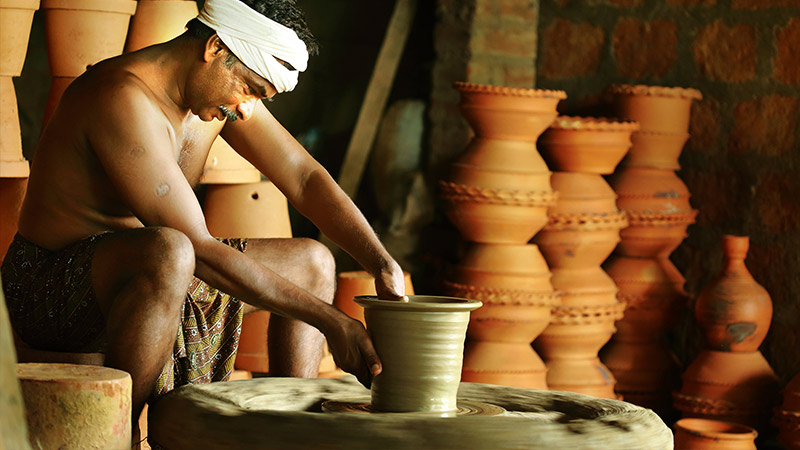 Responsible Tourism started at Ambalavayal in Wayanad in the year 2012. But even before that, tourists from different parts of the world came here to experience the Village Life Package of Nellarachal.
Ambalavayal is a developing RT destination. Several programmes and training are conducting in the region to develop it into a successful RT destination. A number of micro-unit meetings were also held, which helped in the formation of several units as well. These units carry out sales worth around Rs. 50 lakh per year.
RT Mission conducted training for around 50 women in paper-bag and cloth-bag making in April 2018. Thirteen units were formed based on this and production also started in these units.
In May 2018, RT Mission took the initiative to give training for making soaps. A total of 48 women got trained to make soap with pure coconut oil for use in resorts and hotels. They were taught to make soaps without the use of plastic cover.
Apart from this, training was also given for candle making in June 2018. 49 village women got trained to make colourful, perfumed and water candles. The training mainly focused on making candles that are used in candlelight dinners. Currently, a candle-making unit is also working in Ambalavayal. One other major programme is the making of a souvenir for Wayanad, "Chuthumani Kammal" (rosary pea). Training will be given to around 50 people from the tribal community in the near future.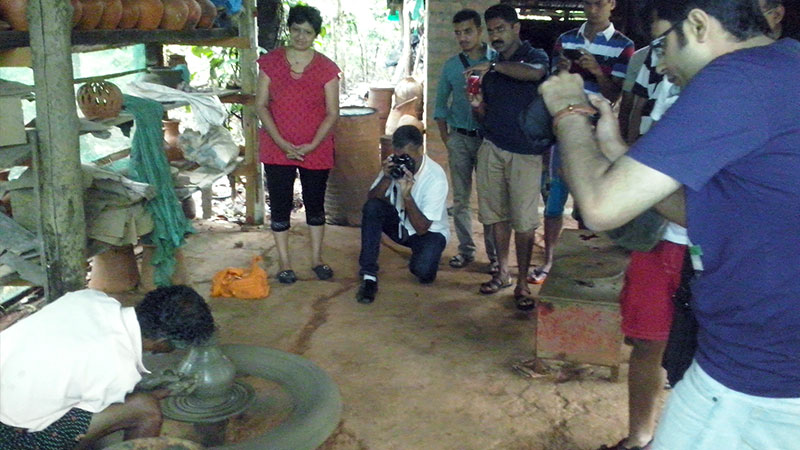 RT Mission has also given training for 50 people in pappad-making considering the increasing demand for Pappad. RT Mission has also decided to conduct Community Tour Leaders' training programmes. Ambalavayal has a tribal dance group. Tribespeople from the Paniya community carry out the performances in Vattakkali and Kambala Kali. The Mission successfully conducted training and awareness programmes in this place to develop its tourism sector. Last year, a total of 300 people got trained in various sectors.
---
Experiential Tour Packages offered by RT Mission in Ambalavayal include:
Chekadi Village Tour
This package offers you a trip through the peaceful villages of Kerala and a chance to be a part of their daily chores and their farming and agriculture techniques. You will be served with delicious ethnic food as part of the trip. A major attraction of this package is the visit to the Gandhakasala Rice cultivating area. Gandhakasala rice is a unique scented variety of rice cultivated by the farmers in Wayanad District. This is grown mainly by the members of the tribal communities of Panamaram, Sultan Bathery, and Mananthavady areas in Wayanad.
Pakkam Village Tour
Jain Tourism Circuit
Wayanad Heritage Walk
Nellarachal is a small heritage village situated on a green patch of land, surrounded by water on three sides. The village is famous for its spices, plantations and tribal settlements. Your journey will begin from the Karapuzha Reservoir, the second largest earthern dam in Wayanad.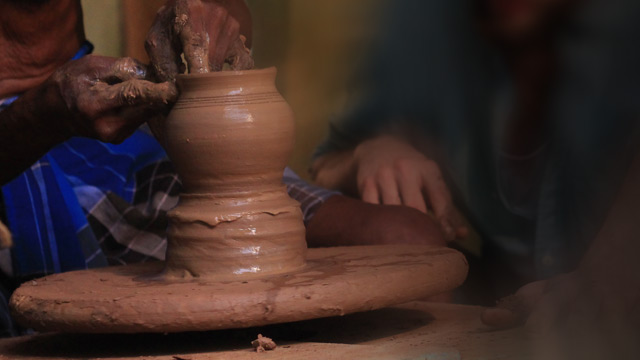 A Day at Cheruvayal
Cheruvayal in Wayanad is a picturesque village on the banks of the river Kabani. The village, hidden away in the lap of nature, is just 5 km from Mananthavadi. Primarily an agricultural and tribal settlement, its traditional way of life has gained much attention in recent years thanks to the artisans and farmers of this village.