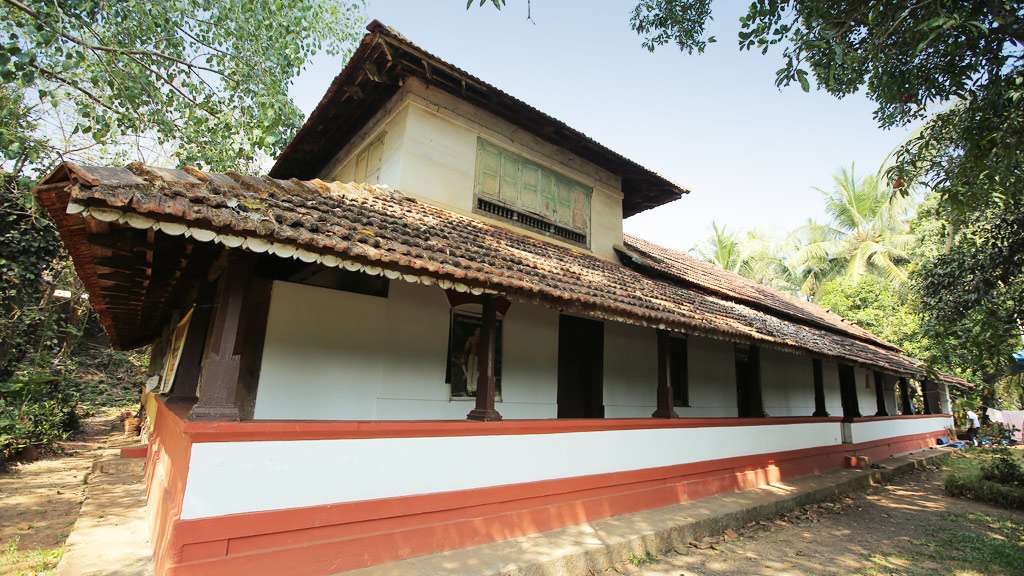 Side view of Kottayam Palace
Situated 24 kms from Kannur, Kottayam Palace in Malabar was built during the middle of 19th century CE. Out of the three branches of the Kottayam royal dynasty, the Kottayam Palace or the Thekke Kovilakam (Southern Branch) is the only one that is well maintained. The palace is built in the traditional architectural style of a Nalukettu [quadrangular house] and features terracotta tiling, wooden detailing in pillars and ceilings, and an open courtyard.
While perpetuating the memory of the celebrated heroes, the house also keeps alive the architectural intelligence of yesteryears and the varied styles patronised in the past.