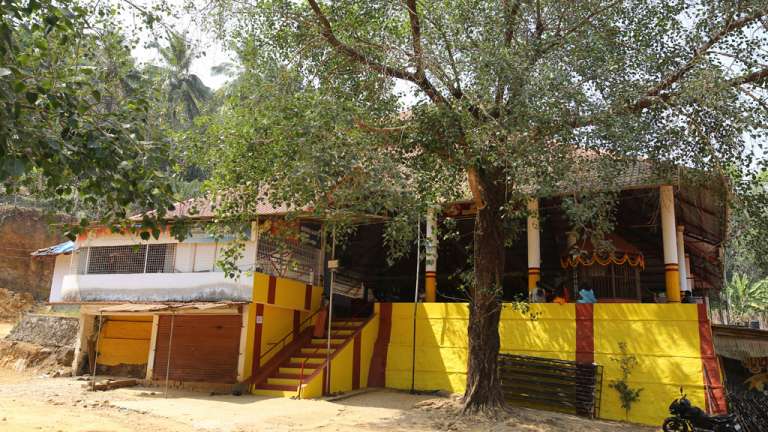 Malur Puralimala Chithrapeedam Muthappan Madappura
According to oral tales, Puralimala, a high and beautiful hill, was once the main centre of the Chera kingdom. King Harishchandra Perumal built a fort which came to be called Harishchandra Fort, though no evidence of the structure is to be seen now. This historical place has a close association with the Lion of Kerala, Pazhassi Raja. It is said that the first revolutionary war between Pazhassi's army and the British was waged here, and Pazhassi resided here during the early period of revolt.
Lord Muthappan is the presiding deity of the Malur Puralimala Chithrapeedam Muthappan Madappura. In fact, the temple is considered the Aroodasthanam [the second abode] of Lord Muthappan, who had spent years there doing tapas [meditation]. The annual festival of Thiruvappana Mahotsavam is a two-day long affair with cultural programmes conducted during day and night. It falls in the middle of the Malayalam month of Kumbham [February-March]. 
The nearby Puralimala Viewpoint offers a magnificent view of the valleys and the town is a key attraction of the place.