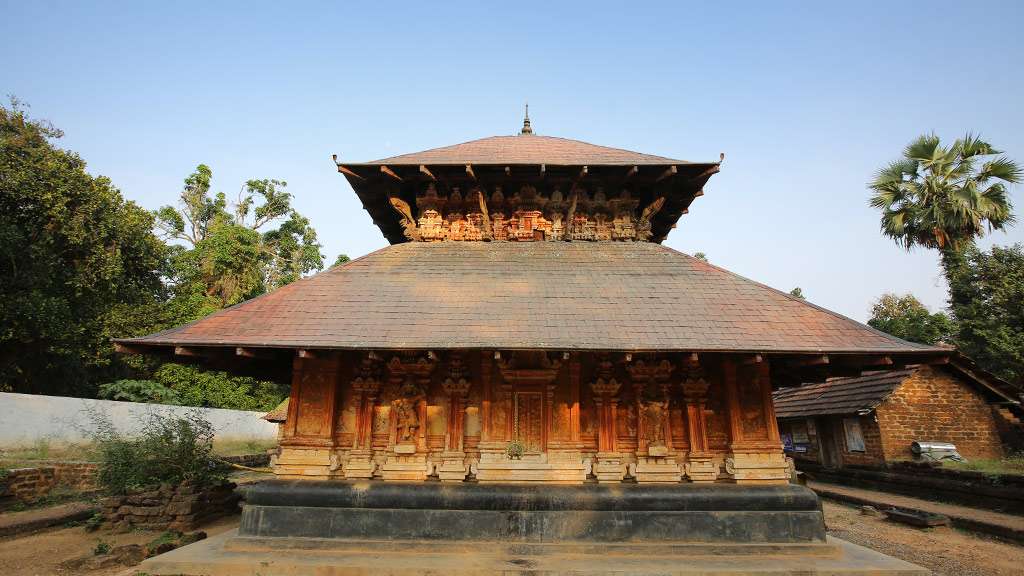 Thodeekalam Siva Temple
Thodeekalam Siva temple, situated 2 kms from Kannavam in Thalassery of Kannur district, is supposed to be more than 2000 years old. It is revered for its mural paintings. These paintings were made using only natural colours. They depict the famous Shaiva-Vaishnavite epic tales and are assumed to have been drawn by Tamil nomads during the 14th and 15th centuries. The main deity of this temple is Lord Siva, known by the name of "Perumal".
Thodeekalam temple was a major refuge of Pazhassi Raja, though the exact location of his hideout was Madathilvalappil, which is located nearby and in ruins now. When the Britishers were informed, they came to the temple and battled for two days. The kodimaram [flag post] and a few other assets of the temple were destroyed at that time. Later, Pazhassi Raja escaped to Wayanad for better battle operations. With the end of feudal rule, the temple was renovated several times until 1994, when the Archaeology Department took over the temple and its conservation.
Temple Timings: 06.00 am to 12.00 pm &  05.00 pm to 08.00 pm
Watch the video of Thodeekalam Siva Temple