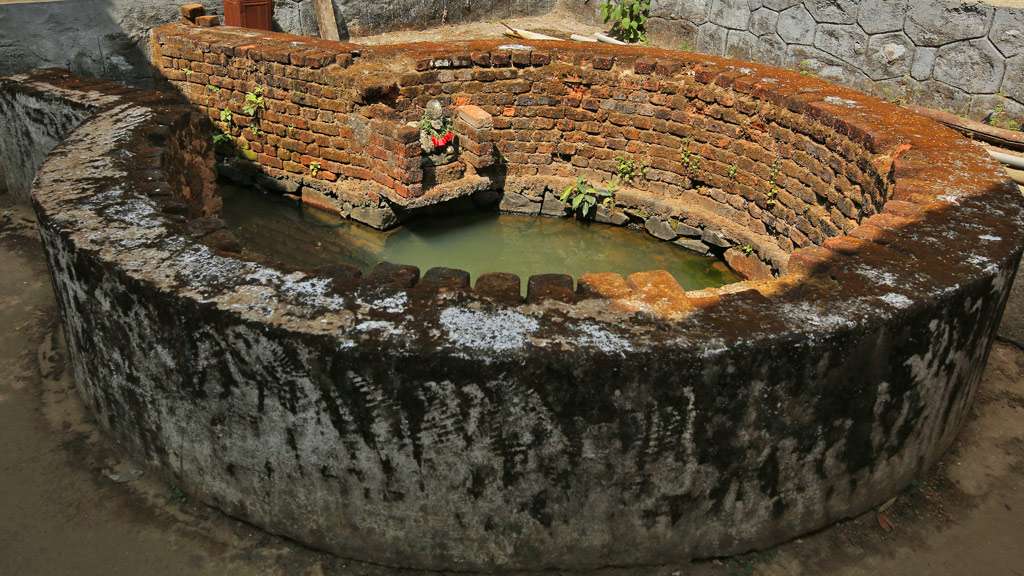 The shrine of Jala Durga at Sree Thrissillery Mahadeva Temple
Sree Thrissillery Mahadeva temple is an ancient temple in Wayanad, situated 8 kms north-west of Mananthavady. The presiding deity of the temple is Lord Siva. However, there are other shrines too – for Goddess Parvathi, Durga and Lord Ayyappa.
The temple has a strong link with the Thirunelli Maha Vishnu temple. It is believed that the rituals for ancestors cannot be considered complete without an offering at the Thrissillery temple. The shrine of Jala Durga is surrounded by water that flows from the Papanasini spring at Thirunelli. This lake is unique in that its level remains stable in all climatic conditions.  It has never dried up. This temple is said to be one among the 108 Durga temples installed by Lord Parasurama.
Temple Timings: 6.00 am to 12.30 pm & 5.00 pm to 07.30 pm
Watch the video of Thrissillery Mahadeva Temple