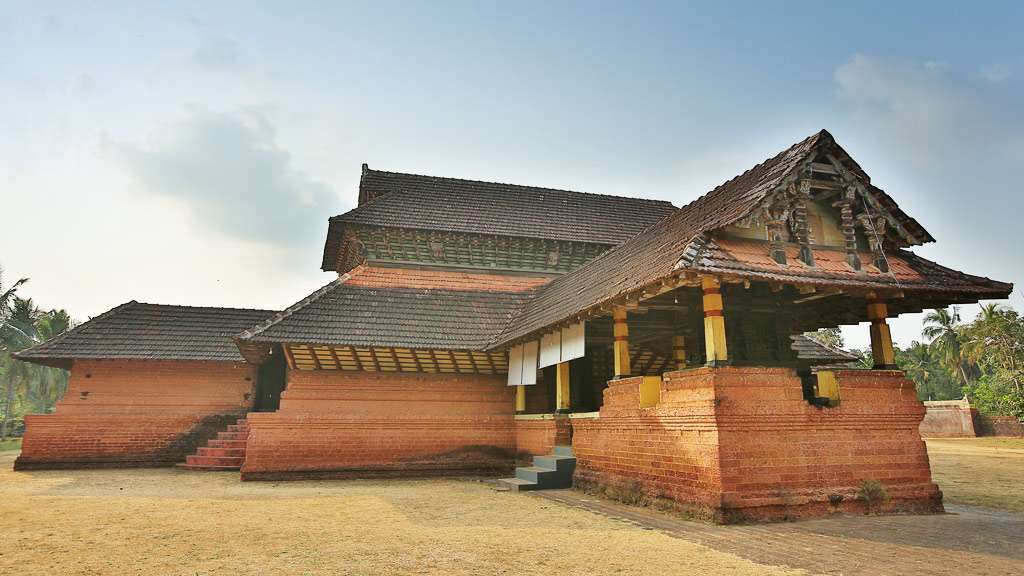 Thrikkaikkunnu Mahadeva Temple
Thrikkaikkunnu Mahadeva temple in Kottayam Malabar is another prominent temple in Kannur district. The Kottayam royal family has special rights in the temple. The presiding deities of the temple are Lord Mahadeva and Lord Perumal.
The temple is an example of architectural splendour. It is situated in an area that was elevated using the soil excavated after digging the temple pond. The temple building has the traditional Koothambalam [theatre for art performances] and a Chuttambalam [second enclosure to the sanctum sanctorum]. It has darusilpams [sculptures] of navagrahas [nine planets] on the pavilion above the sanctum sanctorum. The sculptures in the temple are ancient and represent epic stories like Palazhi Kadayal or Samudra manthana [churning of the mythical Milky Ocean].
Temple Timings: 5.30 am to 11.30 am
                             5.30 pm to 08.00 pm