Alamikkali
---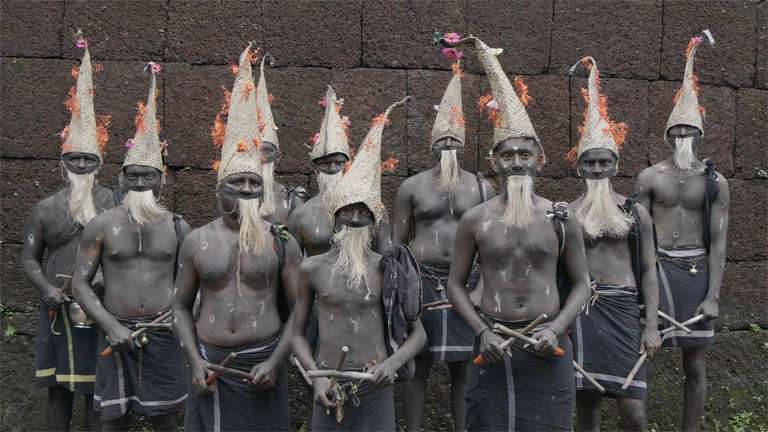 An artform said to be on the brink of total extinction, Alamikkali, is practised in Mangalore and a few towns in Kasaragod where the Muslim community is predominant. Alamis were considered the soldiers of Mysore king Tipu Sultan. Alamikkali was celebrated to commemorate the Karbala war, an important chapter in Muslim history, in connection with the celebration of Muharram. This dying art form originated in the Alamipalli in Kasaragod. Today, it is also performed at cultural events in a bid to restore this lost tradition.
With charcoal powder and white spots applied all over the body, the Alamis or performers, usually five or six in number, move in groups. As wanderers, they go to various houses and dance to the tunes of a particular rhythm.
Alamikkali is considered special, with Hindu performers taking part in the dance and the Muslim community performing the customary rituals. This confluence of religions stands as an eloquent testimony to the communal harmony prevalent in the region.