Tholpavakoothu
---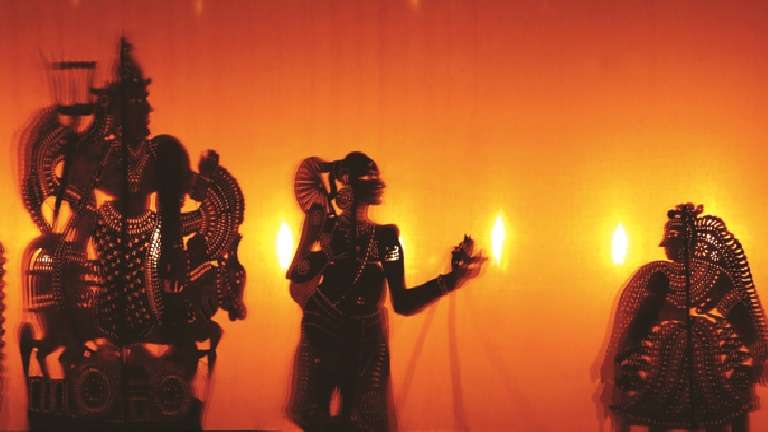 Tholpavakoothu is a form of traditional puppetry of Kerala that originated in the Bhagavathi (goddess) temples of Palakkad district. This ritual art form is interwoven into the rural life of Kerala. Tholpavakoothu demands a keen understanding of the scriptures, efficient delivery, crisp diction, and precise puppet manipulation.
Kerala's evolution through the centuries has involved borrowing elements from a variety of cultures. Most art forms are intertwined with spirituality, and are intimately connected to modes of worship.
Tholpavakoothu or shadow puppet theatre has its influences from both Dravidian and Aryan cultures. It is usually performed in Bhagavathi temples as an offering to please the goddess. 'Tol' means leather, 'Pava' means puppet and 'Koothu' means to play. It takes stories from the epic Ramayana, and is enacted in 21 parts. During the course of the rendition, the performers provide live explanations and interpretations of the verses.
There are permanent stages in the temples of Kerala for Tholpavakoothu, called 'Koothumadhom'. The art form which was once confined to the temples as a ritual offering to the Goddess has now gained popularity outside temples, both within and outside Kerala.