Chavittukali
---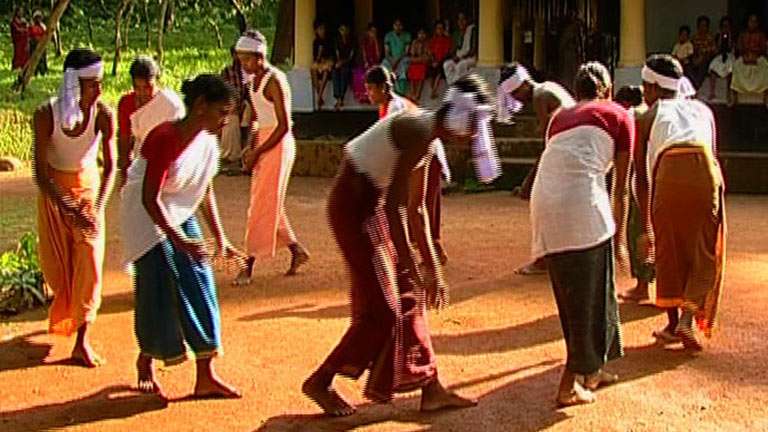 Chavittukali is a folk dance form similar to Kolkali, the only difference being that it does not require sticks as in Kolkali. The Ullada, Oorali, Cherumar and Kanakkaar communities perform this dance. Normally there are no percussion instruments used in the background, but there are local variations in this dance form, based on the community which performs it. It is said that the Oorali community uses instruments to accompany the songs while the rest of the communities do not.
The performers that are usually ten or twelve in number can go up to 30 or more in temple festivals. The leader of the group is referred to as Guruvan. The other performers are called Kalimakkal. The area where the dance is performed is called Kalivattom. A traditional lamp called Nilavilakku is lit at the centre, around which the dancers gather in a circle and dance.
This dance form is usually performed during festivals like Onam, Vishu or at temple fairs. The artistes wear no special make-up or costumes. The dance progresses with hand gestures, clapping and rhythmic steps in a circle. Both men and women participate in this folk dance.