Mangalamkali
---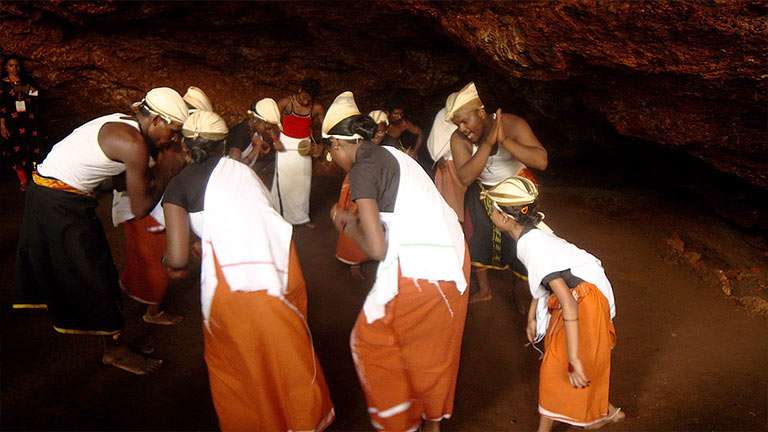 Mangalamkali is a dance ritual followed by the Mavilan tribes of North Kerala. This art form is closely related to the lifestyle of the tribal communities who have incorporated Dravidian culture into their life, and was performed until the 1970s.
Both men and women participate in this dance ritual which is performed at certain auspicious occasions like marriages. The performers dance rhythmically to the beat of a traditional percussion instrument called Thudi and the accompanying folk songs.
The Mavilan tribe is distinct from the other tribes, as it has its own language, lifestyle, rituals, medicine and food habits. The Mavilan tribe inhabits Kasaragod and Kannur districts of Kerala and have been practising this dance form as an important part of their tradition.