Kolkali
---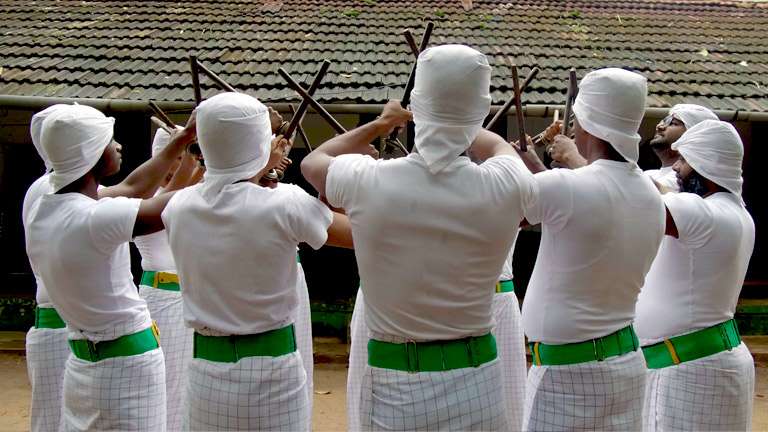 With a history of about 200 years, Kolkali is a folk art form performed in the North Malabar region of Kerala. It is said to have drawn elements from Kalaripayattu, a martial art practised in Kerala and Tamil Nadu. In Kolkali, each of the performers holds a stick and moves in circle, striking the sticks and keeping rhythm to the accompanying music. As the music gradually rises in pitch, the pace increases till the performance reaches its climax. The circle expands and contracts as the dance progresses.
Every dancer moves in accordance with a close pattern, without touching each other or missing a beat. As the dance advances to the end, the dancers move in vigorous steps, with sweeping movements and turns.
Kolkali is widespread among the Dravidians. It has exerted a great influence in the folk dance forms of Bengal, Gujarat, Punjab, and Maharashtra. In Tamil Nadu, this art form is referred to as Kolattam and in Andhra Pradesh, as Kolamu.
Kolkali is now a popular item in Kerala School Youth Festival, which is supposed to be the biggest cultural event in Asia.