Chavittu Natakam Performance Centre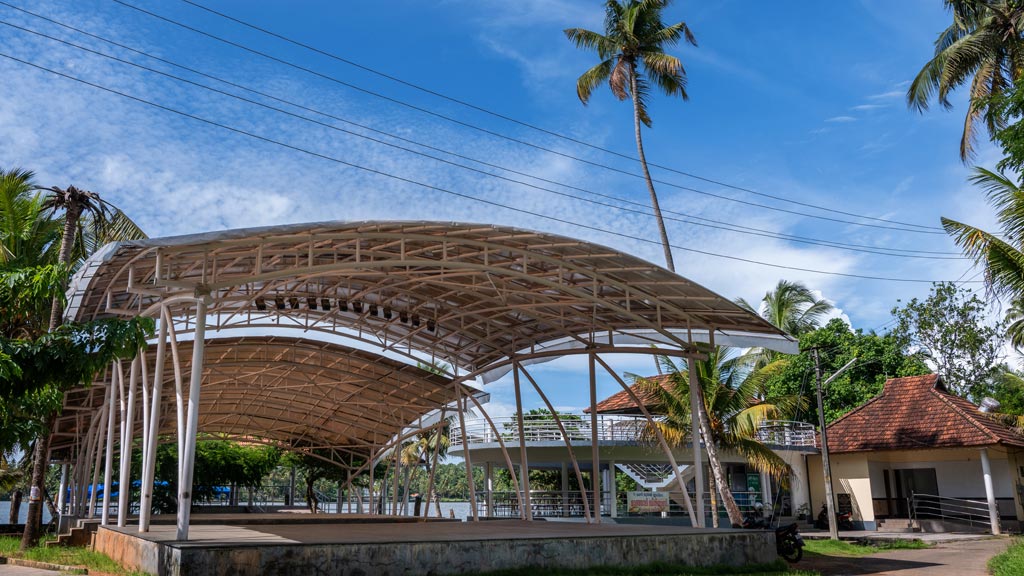 Gothuruthu, a small island near North Paravur of Ernakulam district, is the fount of Chavittu Natakam, an art form that evolved out of a combination of elements from the theatre performances of Kerala and Portugal. This five centuries-old Christian art form emerged in the recent years from the shadows of neglect and near oblivion, as the state government set up Kerala Chavittu Nataka Academy (KCNA) in 2005 at Gothuruthu.

Chavittu Natakam, literally meaning "stamping dance," emphasizes rhythmic and exaggerated foot work. Traditionally, Chavittu Natakam was performed for 10-15 days to present a single story. Today, this art form is more refined than before, of shorter duration – reduced to fewer than three hours – and live music has given way to recorded music. The first and most popular play in this art form is Karalsman, written by Chinnathampi Annavi, which is based on the heroic deeds of the French emperor who defeated the Emperor of Jerusalem. Glittering outfits as well as vigorous and rhythmic moves performed by a large number of artistes make this performance a colourful visual spectacle.

At Gothuruthu, the performers are mainly from the fisherman community and other labouring classes. Nowadays, tourists are attracted to this unique and rare art form, which is performed on demand. For the people of Gothuruthu, Chavittu Natakam is not merely a means of livelihood, it is part of their lives. Gothuruthu is also famous for vallamkalli (boat race), generally conducted during September, and for its Portuguese-inspired cuisine which showcases more than a hundred varieties of seafood recipes.