Kottappuram Waterfront and Amphitheatre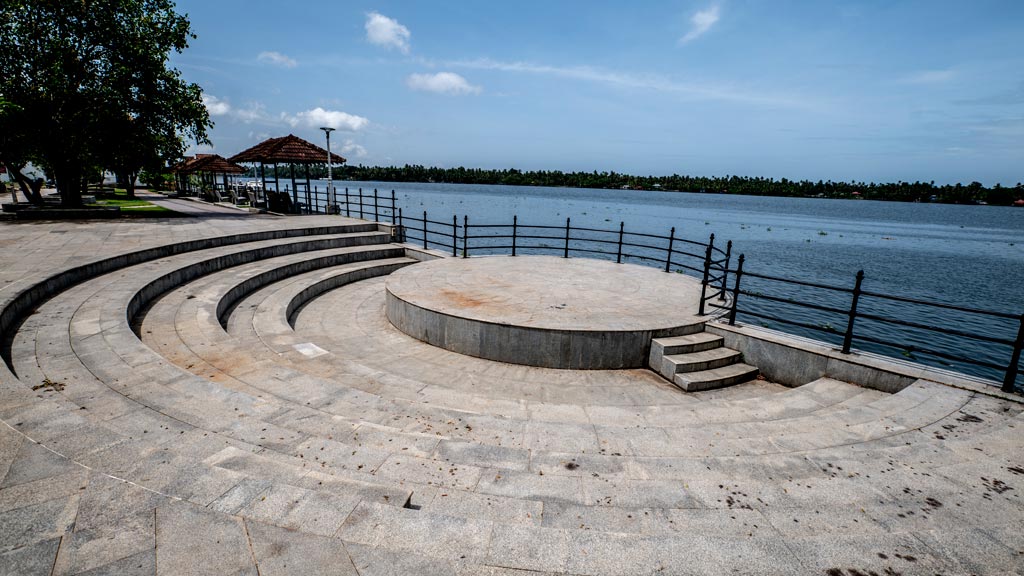 The waterfront or backwater stretch in Kottappuram, situated 5 kms from Kodungallur, lies close to the Kottappuram Fort. The Kottappuram market here functioned as a major trade centre during the earlier years.  It still carries the spirit of those forgotten years, which is evident when the market comes to life every Tuesday and Friday.

The waterfront developed here now serves as a recreation zone with a walkway, waterfront seating, kiosks, restaurants and an eat street nearby, that serves a wide range of Kerala delicacies. The walkway here can be reached through the Moothakunnam-Kottappuram bridge that connects it to the Valiya Panickan Thuruthu. There is also an amphitheatre close to the lake and as the place is lined with shady trees, it serves as an excellent venue for cultural events.

Another attraction is that it is from here that the Champions Boat League (CBL), Kerala Tourism's initiative of a boat race patterned on a league format of cricket, is flagged off.