KERALA TOURISM NEWSLETTER
ISSUE: 241
SEPTEMBER 2013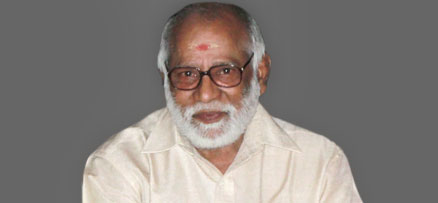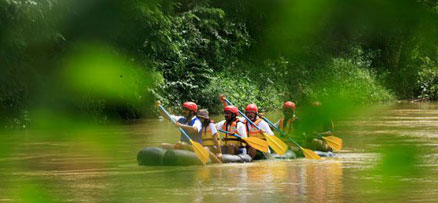 Sadanam Vasudevan
Between the sturdy, slim stick and the rough skin of the chenda (a south Indian percussion instrument) there exists a harmony, an ineffable energy, finding of which will be the life's achievement of an artist, devoted to this fascinating percussion. Few maestros were able to climb this enviable height of music and one among them is the legendary Sadanam Vasudevan.
Born in the year 1945 to Gopalan Nair and Meenakshi Amma, Vasudevan had for his lullaby the rhythmic thuds of the chenda that reverberated from all corners of his home. His first guru was his father with whom he had his first performance in thayamabaka (a solo chenda performance) at the age of six. After completing matriculation, Vasudevan moved to Gandhi Seva Sadanam to learn Kathakali chenda. The raw talents of Vasudevan were refined by Pallassana Chandra Mannadiar. Completing his studies, he joined as Kathakali chenda teacher at Sadanam. Sadanam or Gandhi Seva Sadan is a leading Kathakali institution situated in Perur village near Ottappalam in Palakkad. There Vasudevan nurtured several talents in the field of chenda, prominent among them being Mattannoor Sankarankutty. In 1975, Vasudevan took the job of chenda teacher at the Government Central High School, Thiruvananthapuram.
Soon Vasudevan became an indispensable name in the field of thayambaka and Kathakali chenda. His matchless thayambaka performances displayed the confluence of creativity and hard work. The charismatic rhythm ensued from his hands riveted the audience around the world. During his world tour to Europe the vigour and passion in his music set ablaze the audience's heart and mind. The countries where this percussion master displayed his magic include Russia, Czechoslovakia, Poland, Germany, Japan, England…and many other countries.
Intense hard work and creative genius have brought several awards and accolades to this master. Some of them include Alappuzha Kathakali Club Award, Mankulam Vishnu Namboothiri Award, Kollam Kathakali Club Award, Chalakkudy Kathakali Club Award, Award from Unnayi Warriar Smaraka Kathakali Club, Irinjalakkuda, Award from Gandhi Seva Sadanam Kathakali Academy and many more. Sadanam Vasudevan currently resides at Peroor in Palakkad district.