KERALA TOURISM NEWSLETTER
ISSUE: 241
SEPTEMBER 2013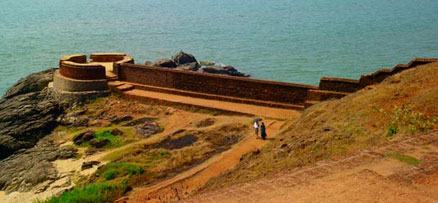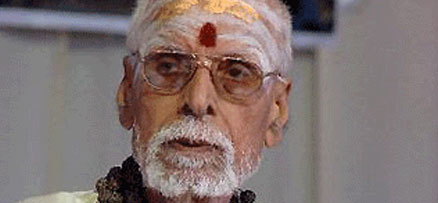 Rustic Monologues - Village Life Experience
Ever seen the tiny drops of toddy oozing to the clay pot atop a coconut tree, or swirling nets of fishermen trapping small and big fishes from the frothy waves? If you haven't, then head for the villages of Bekal in Kasaragod, the northernmost district of Kerala. You will feel a quintessential rustic whiff embracing you from every corner of the villages here.
Conducted by Kerala Tourism, the Bekal Village Tour starts in the early morning. En route you have to cross the bewitching Chandragiri River, which acts like charismatic border filtering the urban hullabaloos from entering the rural world. It is the comforting hands of Chandragiri River that nurtures these beautiful hamlets of Bekal. Sprawling paddy fields, coconut farms, banana plantations…everything has a unique appeal to it. Even the hot snacks served in the local tea shops are quiet different from the ones in other parts of Kerala. A coastal village near Bekal is our first halt where we will meet Babu, a local fisherman. Follow him and he will show you the intimate bonding the fishing folks of this village have with the sea and how they make a living out of this profession.
Keekkanam in Panayaal is the next spot where Kumaran with his family brings new shapes in clay. Pottery is the traditional job of this family. Kumaran's wife Karthyani turns the pottery wheel, while Kumaran gracefully shapes the clay into beautiful pots. From the world of pots, let's move to meet Krishnan who climbs coconut trees and descends with fresh toddy. Krishnan has eight coconut trees of his own from which he makes 25 litres of toddy on a daily basis. Krishnan will make you familiar with the modus operandi of toddy tapping.
Thokkanam Motta is the next halt where we can meet Kallalan Mooppan, the tribal leader of Adiyan tribe, and his screw pine weaving team. Mats are the popular indigenous product made by this team. Another useful product from here is koramba, which can be used as cover on a rainy day.
The village tour winds up at Bekal Fort, an imposing structure, which is one of the largest and best preserved forts in Kerala. Even in the lap of this majestic edifice, we can feel the pulse of those hamlets occupying all the provinces of our mind.
Getting there:
Nearest railway station: Kasaragod, about 13 km
Nearest airport: Mangalore Airport, Bajpe, Karnataka, about 73 km
Contact:
For booking State Level:
K. Rupesh Kumar
Ph: + 91 8111805554
E-mail:rupesh@rtkerala.com

Bekal:
T. Dhanya
Ph: + 91 9847398283
E-mail: info@rtkerala.com