KERALA TOURISM NEWSLETTER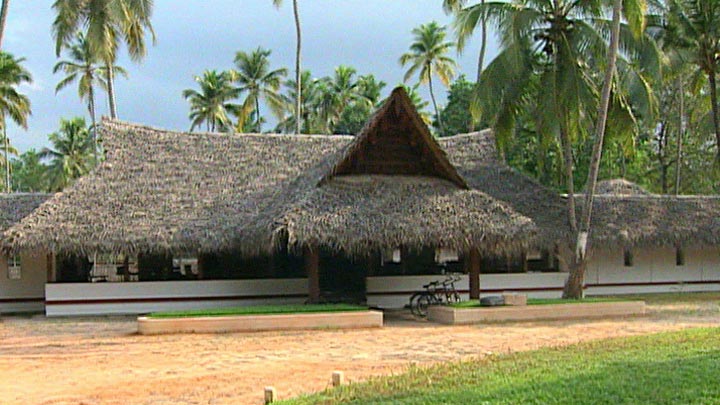 State Tourism Award Winners 2012 - 13
The Marari Beach Resort
Blending the traditional Kerala style of architecture with contemporary designs, the Marari Beach resort, set on a 25-acre coconut palm grove, provides the quintessential Kerala experience with all facilities of the modern age. For its excellent performance in the field of hospitality Marari Beach Resort was recently honoured by Kerala Tourism with an Award of Excellence for the Best Three-Star Hotel in Kerala.
Imbibing the unique experience of the nearby fishing village of Mararikkulam, the Marari Beach resort of CGH Earth is situated about 11 km from the town of Alappuzha. If you want to spend some time in complete solitude, enjoying the bewitching beauty of the beach or if you want to set ablaze the adventurer in you by engaging in exciting activities like surfing, swimming, beach volleyball and parasailing; you have them both at the resort.
Restaurant set in traditional ambience amid the coconut grove offers delicious seafood. Near to the main restaurant of the resort is a large swimming pool with sun terrace, bar and an amphitheater. Cultural programs are regularly conducted at this amphitheater. The craftsmanship of the local artisans can be seen everywhere inside the villas. The resort also offers therapies and massages based on Ayurveda. The ambience that the beach provides has been deemed by many as an idyllic one for a vacation and also for relaxing the worn out bodies and minds.
For more details visit: http://www.cghearth.com/marari-beach