KERALA TOURISM NEWSLETTER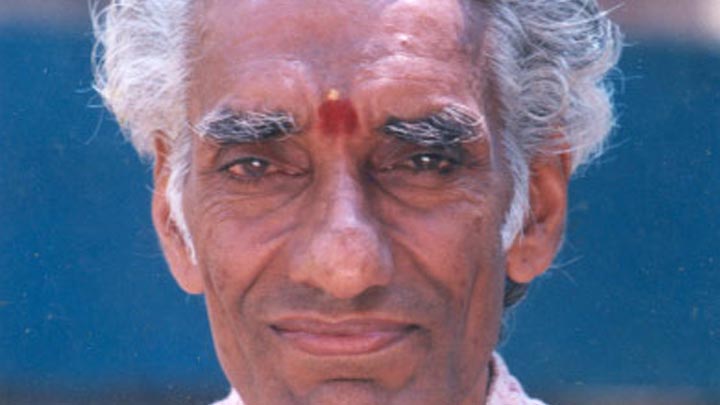 An inspired genius in fierce red
Those who have watched Kathakali, the classical art form of Kerala would have been startled by the shouting chuvanna thaadi (read bearded character), the most terrifying of the Kathakali characters. An inspired genius behind this ferocious red, Nelliyodu Vasudevan Namboodiri is widely acclaimed as the most talented of Kathakali artistes to present the chuvanna thaadi vesham ('vesham' means character). The coveted Kerala State Kathakali Prize for 2013 is being conferred on Nelliyodu Vasudevan Namboodiri.
Nelliyodu Vasudevan Namboodiri was born to Vishnu Namboodiri and Parvathi Antharjanam of south Nelliyodu Mana, Cheranalloor, Ernakulam in 1940. He joined the P.S.V. Dance Troupe in 1957 and commenced learning the art form of Kathakali under the tutelage of Vazhenkada Kunju Nair, following which he undertook higher studies at the Kerala Kalamandalam, the premier centre for performing arts.
Nelliyodu is matchless in the portrayal of various emotions and innate improvisation. Though he had acquired the art to perform any role, he excelled in playing the chuvanna thaadi. In Kathakali the most ferocious and cruel characters are portrayed through chuvanna thaadi vesham. Usually rakshasas (demons), asuras (according to Indian mythology asuras represent evil) and certain kings use chuvanna thaadi as they are all cruel and shrewd characters.
Vasudevan Namboodiri who had assimilated profound knowledge in both myths and Natyashastra (dance treatise compiled by Sage Bharat) was capable of delivering the stage acts faithfully with the utmost understanding of the grandeur of the art form.
Jaraasandhan, Bali, Sugreevan, Dushaasanan, Nakrathundi and Shoorpanaka are some of his favourite characters. Among these, he has won accolades for portrayal of villains such as Dushaasanan and Jaraasandan. Whatever be the character he performs, Vasudevan Namboodiri has the genius to leave a mark of his own in each one of them. He displayed remarkable talent in performing characters associated with lokadharmi, (employing natural expressions and movements) such as the Mannan in Lavanasuravadham and the Aashari in Bagka Vadham.
After being a teacher in Kerala Kalamandalam, he rendered his service to the Attakulangara Higher Secondary School in Thiruvananthapuram as a Kathakali tutor. He has been to many foreign countries, spreading the grandeur of Kathakali.
Nelliyodu Vasudevan Namboodiri has been honoured with many awards and recognitions. The Kerala Sangeetha Nataka Academy Award, the Kalamandalam Award and the Central Government Fellowship are some of them.
Contact details:
Nelliyodu Vasudevan Namboodiri
Nelliyodu Mana,
Poojappura,
Thiruvananthapuram
Kerala - 695012
Ph:+91 471 2342405