KERALA TOURISM NEWSLETTER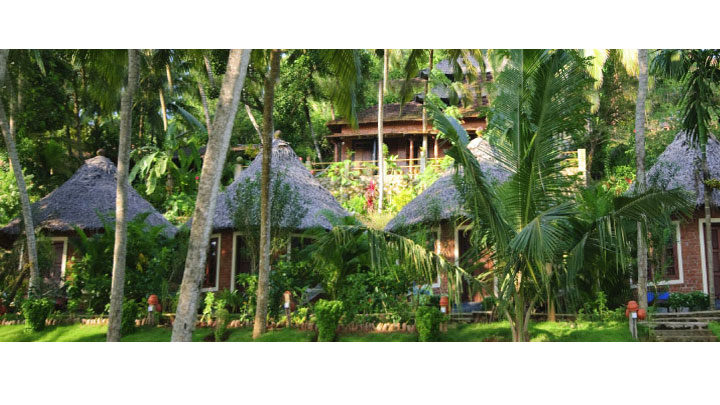 State Tourism Award Winners 2011-12
Best Approved & Classified Ayurvedic Centre - Somatheeram Ayurvedic Beach Resort Pvt Ltd.
The science of life and longevity – Ayurveda – has a longstanding tradition in Kerala. And keeping this tradition alive to its core is Somatheeram Ayurvedic Beach Resort Pvt Ltd. A complete resort with tradition, culture, history, Ayurveda, Yoga, beach and nature; Somatheeram is a pioneer among Ayurvedic resorts in the world and offers more than 30 different Ayurvedic treatments. Located on a hillock at Chowara, nine kilometers south of the renowned Kovalam beach, this beach resort is spread over 15 acres of lush greenery.
Ayurvedic life is the soul and essence of Somatheeram Ayurvedic Beach Resorts. Rejuvenation Therapy / Body Purification Therapy, Slimming, Stress Management, Beauty Care and Ayurveda Anti-Ageing are some of the therapy packages available here. The resort has a special Ayurveda beauty clinic that offers care therapies with various herbs, herbal extracts, fresh fruits and natural products.
A restaurant facing the sea is another highlight of Somatheeram. About 200 different Ayurvedic vegetarian dishes, salads and juices are available for the guests to choose from. An Ayurvedic meal thrives on the art of composition. Its ingredients are skillfully combined in terms of flavour, colour, consistency and preparation method. Non-vegetarian and multi-cuisine dishes are also available here.
The resort also provides an opportunity to enjoy the beauty and charisma of various art forms of Kerala. At the resort mehndi designing (art work done on hand using plant extract) is arranged once in a week, which has become quite popular among the foreign guests. And at the gift shop in the resort, one would come across a wide array of souvenirs and trinkets. Those interested in the traditional Indian attire can get it tailor-made from the resort itself.
A recipient of many international and national awards, Somatheeram Ayurvedic Beach Resorts Pvt. Ltd. was recently honoured by Kerala Tourism with an award for the Best Approved & Classified Ayurvedic Centre in Kerala for excellent facilities and services they provide.
For more details log on to: http://www.somatheeram.in/