KERALA TOURISM NEWSLETTER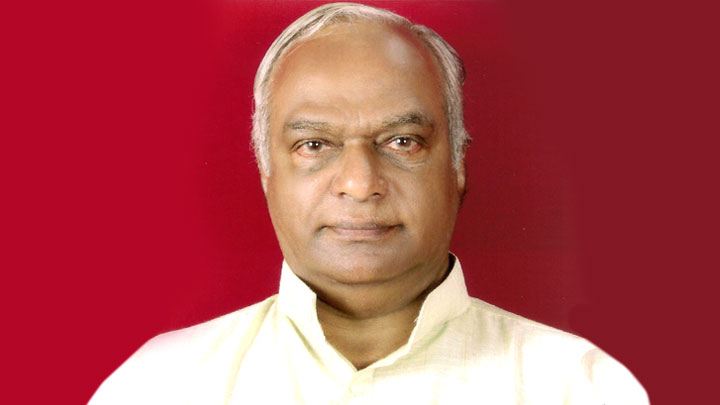 An Artist Ablaze With Passion
The drum beats and music reaches a crescendo, adding a shade of wildness to the fury writ large on the face of Bheema (a character from the Indian epic Mahabharata) in his most violent and furious form. The very sight of Bheema instills terror in the hearts of the audience as they sit still in trepid anticipation. A Kathakali performance is reaching its climax and the artiste Thonnakkal Peethambaran, is living the character, roudra Bheema (angry Bheema). He has imbued into the character he plays, a certain passion and ferocity that has left the audience spellbound.
Thonnakkal Peethambaran was born to Ayurveda physician Vilayil Ramakrishnan and Thankamma on 2 December 1939. After his primary education, he began to learn Kathakali under Pirappankode Kunhan Pilla. He then continued his studies under Oyoor Kochu Govinda Pilla before joining R. L. V. Fine Arts College and learned Kathakali under Kalamandalam Krishnan Nair, Kalamandalam Karunakaran and Kalamandalam Rajan for 10 years. For the last 25 years he has been working as the Founder Secretary of Kollam Kathakali Club and Troupe and as the President of the All Kerala Kathakali Club of which he also was one of the founder members.
A man of depth and immense mastery over the art form, Thonnakkal Peethambaran has directed the 'Bhakthi Deepika' aattakatha written by K. N. Gopala Pilla and 'Gurudeva Charitham' aattakatha written by Kalanilayam Vijayan. He has also reproduced 'Karuna' aattakatha written by Mahakavi Kumaranasan and performed the main role of Vasava Datha. He also directed 'Veluthampi Dalava' aattakatha written by K. N. Gopala Pilla and performed the lead role of Veluthampi Dalava.
An exceptionally talented artiste, Thonnakkal Peethambaran has visited many foreign countries like Italy, Rome, France, England, Iran and Spain and has participated in the world famous Edinburgh Festival.
A recipient of numerous awards, Thonnakkal Peethambaran has been honored with the Sangeet Natak Akademi Award, recognized as the highest national honour conferred on artistes, gurus and scholars of the performing arts. Recently he has been awarded the Kerala State Kathakali Award for 2014.
Contact details:
Thonnakkal Peethambaran
'Nishadham'
Kottiyam P.O,
Kollam - 691571
Ph: +91 474 2532335