KERALA TOURISM NEWSLETTER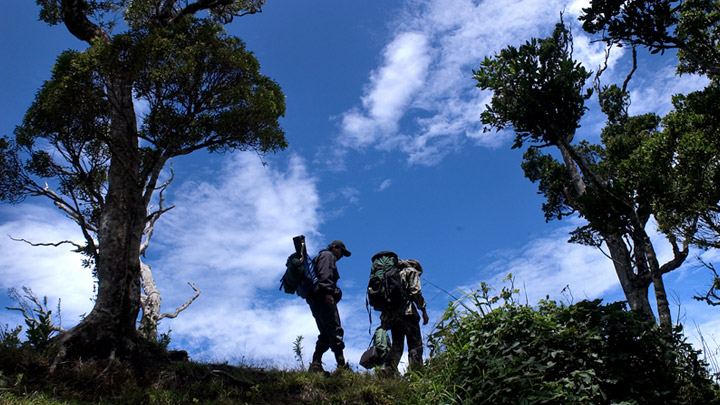 When the Wild Beckons
The wild summons you to its playground through varied sounds and images. And this invitation is too tempting to overlook, if the destinations have ample scope for trekking. Get ready to probe the jungles encompassing Mankulam, Aanakkulam and Sholayar ranges with its rich greenery after the monsoon rains of June / July in Kerala. These forests cover parts of Idukki, Ernakulam and Thrissur districts of Kerala, marked by undulating hills, rolling grasslands, sholas, gorges, enduring mountains and myriad streams.
The forest village of Aanakkulam set amid the dense forest, which is 17 km from Mankulam is the base camp of the trek. Meandering steep in a jeep safari to Anakkulam sets the pace. The lake here lures wild elephants in large numbers. The enticing vista tempts you to linger; but remember you have miles to go.
Among the countless streams and waterfalls here are the Koodalar lake and the Koodalar Kuth. Strive hard to resist the temptation to dive into those crystal-clear wild brooks that frequent your sight here. How close would you like to see animals in the wild? Pocket patience and courage; this three-day trek gives you the ultimate carnival of the untamed.
The tribal settlements in the deep forest like the Muthuvanmar surprise you with their simple life, deeply wedded to nature as much as the pristine wild. The scenic village of Kappayam lies at the threshold of the Idamalayar Reserve Forest. The sky-scraping Shoolamudi shadows other ranges. The serpentine beauty of the Idamalayar Lake is an absolute showstopper. The sandy banks of this lake hemmed by lush green, teleports you to another world. Take a refreshing bath in the lake. The exit point is Malakkappara in Thrissur District, a tea town bordering Tamilnadu.
Prepare an itinerary and strictly adhere to it. Let not the woods ensnare it. The epitome of nature in its sublime serenity is quite vivid in these forests. And they abound in rich flora and fauna, assuring you a truly riveting trekking experience.
Contact:
Mr. Noushad (General Secretary, Cochin Adventure Foundation)
Ph: + 91 99616 31096