KERALA TOURISM NEWSLETTER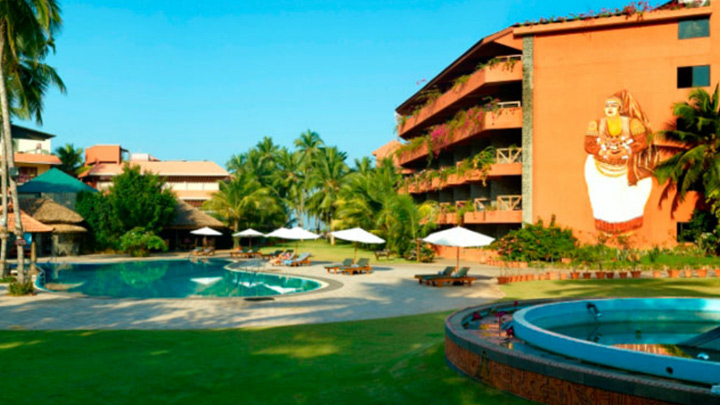 State Tourism Award Winners 2012 - 13
Uday Samudra Leisure Beach Hotel & Spa
Among the opulent resorts in Kovalam that have cut a niche for themselves among lovers of sun, sand and surf, is Uday Samudra; a four-star leisure beach hotel & Spa. Facing the Arabian Sea and set amid coconut groves, Udaya Samudra is one of the leading beach destinations in Kerala. The recipient of Kerala Tourism's award for the best four star hotel in Kerala; two times in a row, Uday Samudra (UDS) itself is a destination where personal comforts and wellness is at its luxurious best.
UDS offers an environment, which enables visitors to unwind themselves amid luxury. The harmonious ambience, both inside and outside the hotel is reflected in its architecture, facilities, services and the landscape. UDS provides comfortable and luxurious accommodation to its guests with its own trademark elegance. UDS has different type of rooms to suit the occasion. Whether it is Chinese, Continental, Italian, Mughal or Kerala cuisine, one would invariably find the restaurants here too irresistible.
The cultural programs arranged for the guests during the dinner time at UDS include Kathakali, Bharatanatyam, Ghazal music and live bands. Shopping is yet another delightful part of your stay at UDS. It has inherited a strong quality orientation from its heritage, the standards of which place it among the top of organizations in the hospitality industry.
For more details visit: http://www.uds.co.in/