KERALA TOURISM NEWSLETTER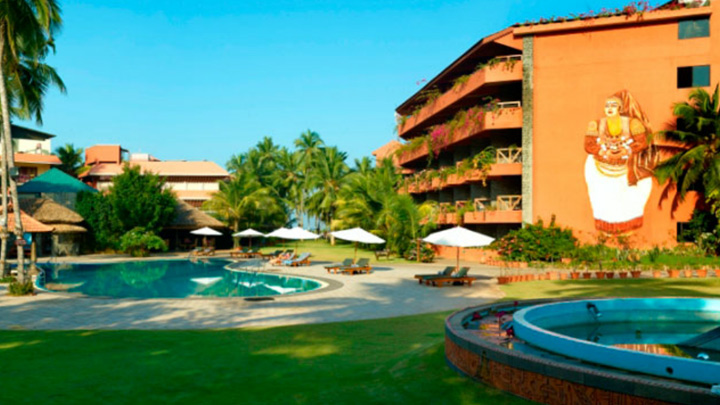 State Tourism Award Winners 2013- 14
Every year, Kerala acknowledges and honour its best in the field of Tourism. Here, we would like to invite your attention to two such service providers.
Uday Samudra Leisure Beach Hotel & Spa
Recipient of the State tourism award for the 'Best Four-Star Hotel in Kerala' Uday Samudra Leisure Beach Hotel & Spa (UDS) at Kovalam is a harmony of defined architecture, spacious lawns, blue water pools and towering coconut grooves, all set in four tranquil acres by the sea.
At Uday Samudra the whole environment enables visitors to unwind and to remain in high spirits. The ambience, both inside and outside the hotel, has a harmony and elegance that is reflected in its architecture, facilities, services and the landscape.
Appealing to the distinguished and discerning travellers, UDS is ISO 9001-2000 certified and is indeed a leading name in the hospitality sector of Kerala. The multi-cuisine restaurant – Grass Hopper – is a favourite among its guests. Here, one could try Chinese, Continental, Italian, Mughal and Kerala cuisines in a traditional ambience. The restaurant comes with delightful sights of the swimming pool, surrounding lawn and the beach beyond. Those who relish seafood would invariably find Aqua Marine, the seafood restaurant here, too irresistible. It has for you an array of Kerala seafood delicacies. And of course the Lounge, the snack bar with its sea view is something that adds to your dining experience at UDS. Also, don't forget to check out the Grill, facing the pool for its seafood grills and continental delicacies.
Having inherited a strong quality orientation from its heritage, the standards of which have placed it among the top of the organizations in the hospitality industry, Uday Samudra is a destination where personal comforts and wellness is at its luxurious best.
For more details visit: http://www.uds.co.in/