KERALA TOURISM NEWSLETTER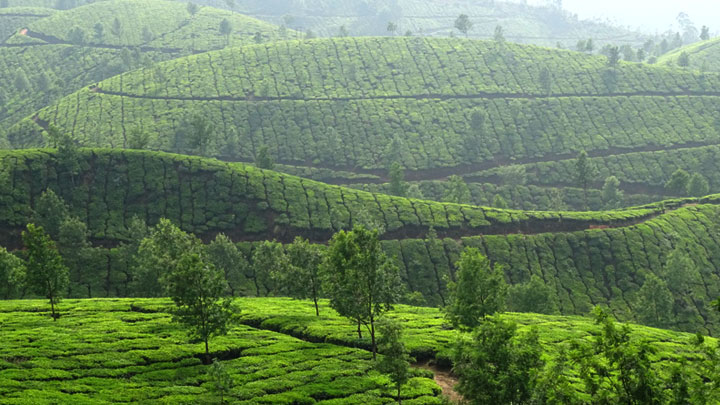 A Slice of Heaven
A calm, serene evening. The mountains stand majestic and tall; watching as the golden rays of the setting sun splash over the clouds that scud low over the valleys. The magical hues of the sunrays have leaked onto the placid waters of the lake nestled in the valley.
Renowned as a slice of heaven, Devikulam is a hill station situated close to Munnar. It is noted for its pine tree fringed roads, the majestic Sita Devi mountains blanketed by dense forests, the Devikulam lake, the Sita Devi temple, trees in full bloom with bright yellow flowers, small elegant houses in typical European style and scenic villages. The word 'Devikulam' means 'the lake of the Goddess'.
The beauty of the Munnar-Devikulam-Chinnar tourism circuit is one that is unparalleled. And at the heart of Devikulam is the beautiful lake wherein it is believed that Sita Devi, the consort of Lord Rama bathed. Legends even say that the golden chariot of the Goddess still lies buried on the banks of the lake.
Crossing the expansive tea plantations on the hill slopes to reach Devikulam for fishing was a favourite pastime of the British. The architecture and furnishing of the outhouse built to serve the needs of those who came down for fishing still reflect the grandeur of a bygone era. Today, just like it was in those days, the rules and regulations with regard to fishing in this lake are stringent and special permission is required.
Situated 8 km southwest of Munnar and 1800 m above sea level, Devikulam is a must-see destination for anyone interested in experiencing a land whose very air is sodden with the enchantment of myths.
Nearest railway station: Aluva, about 112 km
Nearest airport: Cochin International Airport, about 111 km