KERALA TOURISM NEWSLETTER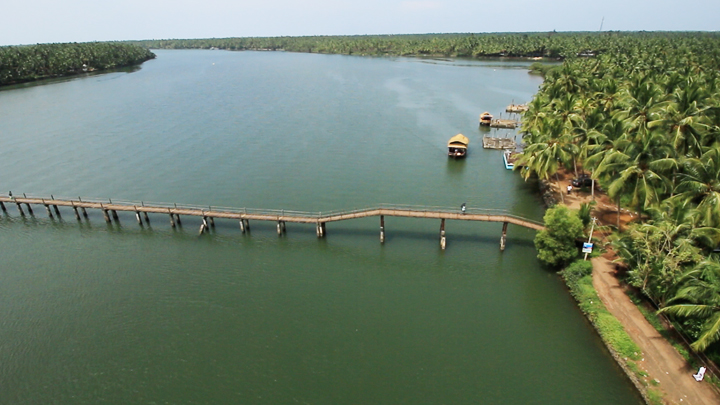 Where Ripples Whisper Tales
Somebody once said that the best path to reach the soul of a land is through its flavours. But is that it?
A trip to Kottappuram and a houseboat journey through the Valiyaparamba backwaters will redefine your understanding of the phrase - flavours of the land.
The Valiyaparamba backwaters, a large body of scenic backwaters is fed by four rivers. The River Tejaswini is one among them and a houseboat cruise through its waters with views of areca nut groves and coconut palms is pure delight. You will also be able to see the beaches. The backwaters get their name from Valiyaparamba island, which is about 10 km south of Nileswaram. This island separated from the mainland is also a prominent fishing centre. One of the beautiful little islands that you encounter on your way is Idayilakkadu. The presence of serpent groves and monkeys here add to its appeal.
At Kottappuram, during the cruise, you can also have a close-up view of village life on the green leafy banks and enjoy the picturesque beauty of the vast river. Endowed with mangroves, backwaters, brooks, wildlife, coconut groves and a flourishing village life, Kottappuram easily conquers one's senses.
Be it the spicy seafood, which is the heart of the cuisine here or the warm hearted populace, this land offers you a wide spectrum of experiences to choose from. While the prowess and grandeur of the Bekal fort overwhelms you, the gentle rhythms of the backwaters will lull your heart.
An ideal blend of hurried streets and the unhurried waters, this land has in its depths the perfect experience sought after by every heart.