KERALA TOURISM NEWSLETTER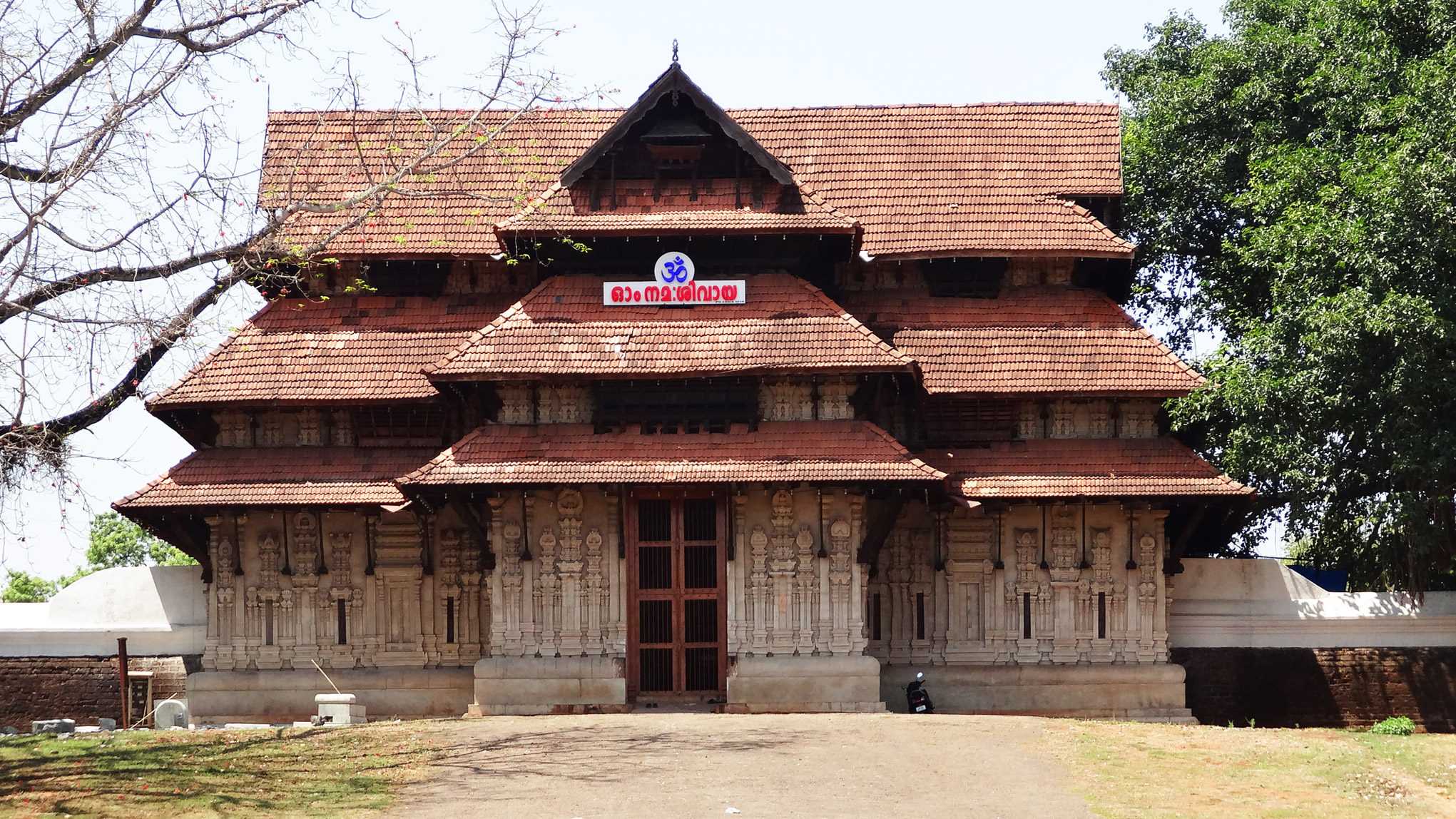 Vadakkumnathan Temple: A Legacy in Architecture
An architectural marvel in wood and stone, the Vadakkumnathan Temple, one of the oldest in the state, stands tall right at the heart of Thrissur, in a nine-acre walled patch of green. This centuries-old temple which is a classic example of Kerala's rich cultural heritage has sent flutters in the international circuit by clinching the 'Award of Excellence' last year at the UNESCO Asia-Pacific Awards for Cultural Heritage Conservation for taking great strides in protecting its legacy in architecture. And now it stands tall, restored to its old glory.
It was no easy feat for the team of archaeologists, craftsmen and others who toiled to restore the temple to its original state, an effort that spanned more than 10 years. The work was carried out under the guidance and control of Archaeological Survey of India (ASI). Every effort was taken to keep the original structure intact and renovate in the traditional way. Restoration of the stunning centuries-old murals, intricately carved wooden sculptures, and exquisite wood work were done keeping in line with rituals and using only organic matter. The restoration process used the same methods and techniques that were used for the original construction.
A walk through the serene surrounds of the temple will treat you to a heady mix of architectural beauty, heritage, culture and history. The temple is also renowned across the world for its Pooram Festival. Lakhs of devotees and tourists gather every year to witness the famous "Thrissur Pooram" at the temple premises where ceremoniously decorated elephants are paraded amidst much fanfare and which also involves a spectacular display of fireworks.
This majestic structure nestled right in the centre of a buzzing local life has many a story to recount. Are you willing to lend an ear?