KERALA TOURISM NEWSLETTER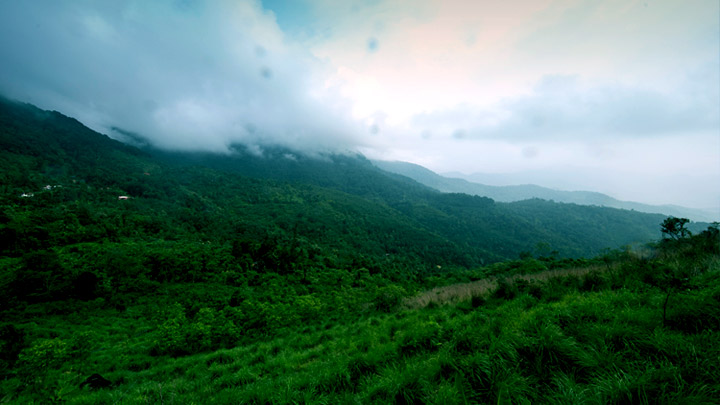 Elapeedika - A tangle of nature and history
Towering high, at an altitude of 1000 ft above sea level and lying untrodden and unexplored is a pristine patch of greenery which breathes history-Elapeedika. A green hideout where lush hilly stretches are stitched to perfection with grasslands, Elapeedika in Kannur is an escapist's paradise.

Elapeedika lies surreptitiously in the Western Ghats, away from the march of civilisation, its wild beauty intact. It is believed that the place got its name owing to the presence of several trade outlets though which the Elam (Cardamom) was brought from the hills of Wayanad could be sold. The natives of the region were the Kurichiyars, an ancient tribal community. By the 1930s, the influx of immigrant farmers changed the topography of the place. An agrarian community of around 300 farmer families reside here now. 

The place is etched in history as well. It figures among one of the main regions which witnessed the battle against the British by King Pazhassi Raja, who belonged to the Padinjare Kovilakam of the Kottayam royal family and is of interest to history buffs. One still gets to see the beautiful ruins of the fort, Thalakkal Kotta, built by Thalakkal Chanthu, the commander-in-chief of Pazhassi's army.

With its surreal beauty and vibrant history, Elappeedika is a land just waiting to be explored.