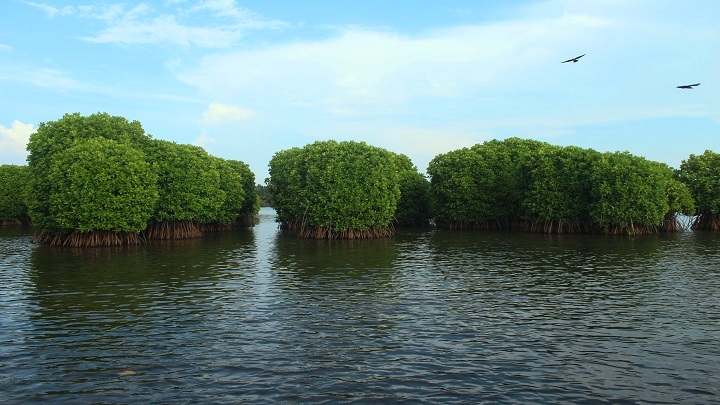 Kavvayi Backwaters - Tangled Beauty
Lying sprawled across the districts of Kannur and Kasaragod is the largest backwater island group in the northern part of Kerala, the Kavil Pattanam. Popularly known as Kavvayi, Kavil Pattanam comprises a tangle of picturesque island groups spread across the emerald green backwaters. The backwater stretches are fed by River Kavvayi and her tributary streams Kankol, Vannathichal, Kuppithodu and Kuniyan.  

This heavenly destination is one among the lesser known and unexplored backwater stretches in Kerala where one can enjoy the rustic charm of village life and the inexplicable beauty of nature in equal measures. The ideal way to enjoy the beauty of this serene stretch is by hiring a boat and melting with the rhythm of the placid waters. One can easily make a stop at any one of the islands and explore these enchanting islets. Valiyaparamba is the largest island in Kavvayi and the backwater near it, called the Valiyaparamba backwaters, is famed for its picturesque locale.

The harbour at Kavil Pattanam has been immortalised in the travelogues of famous travellers Ibn Battuta and Marco Polo. This quaint place also used to be the hub of spices and gems trade in the olden days.

This virgin paradise with its enticing surrounds and rare fauna and flora is your ultimate getaway to solitude.