KERALA TOURISM NEWSLETTER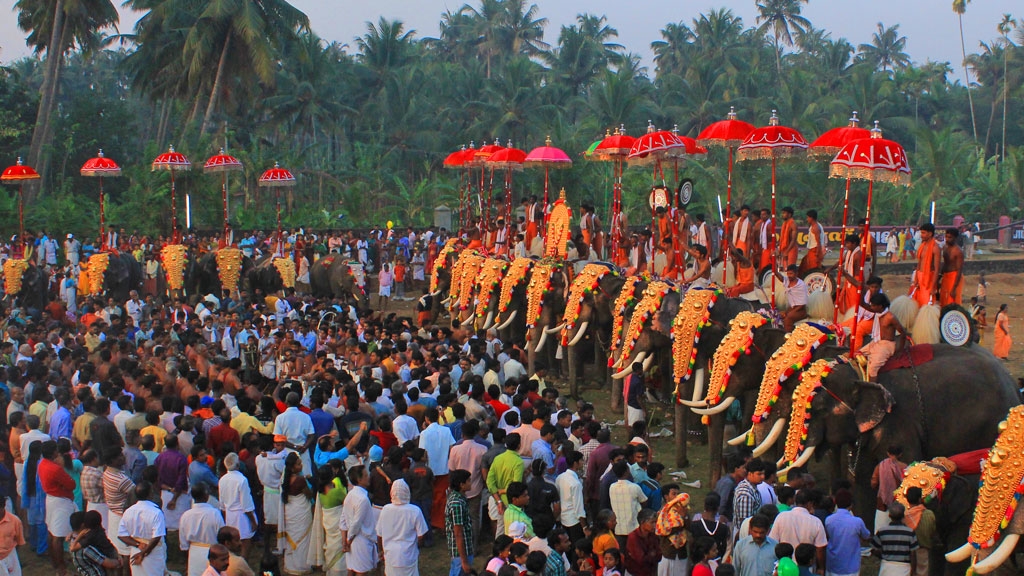 Arattupuzha Pooram - one of the world's oldest temple festivals !
Year after year thousands throng to Arattupuzha, a small serene village in Thrissur district to celebrate one of the oldest temple festivals of the world. With its sheer grandeur and visual extravagance, Arattupuzha Pooram, the Mother of all Pooram festivals of Kerala is, in fact, the State's cultural juggernaut. This grand gala of the Sree Sastha Temple believed to be 3000 years old unfurls festive hues all around the State. 

While the temple is a historic site to visit, the festival delights everyone with the magnificence of bejeweled elephants, traditional percussions, and vibrant rituals. As part of the festival, 23 deities from different temples in Thrissur are carried to the Sastha Temple by the majestic tuskers. This ritual has bestowed the festival with the title Devamela (The Conclave of Gods). 

Who can resist dancing to the rhythm of the dynamic percussions while standing amidst the energetic crowd? Popularly known as Sasthavinte Melam, the percussion orchestra showcases the performance of 200 gifted artists. Besides this, the majestic caparisoned tuskers with men atop engaged in the ceremonial display of Muthukudas (sequined umbrellas) and Venchamarams (white tufts) is a sight for sore eyes. The festival concludes with the Arattu or the ceremonial bath of the deity in the nearby river ghat, Mandaram Kadavu. 

Besides tradition and spirituality, the festival welcomes you with the aroma of jasmine garlands, savoury local snacks and rows of shimmering trinkets and toys. 
Upcoming 1438th Arattupuzha festival is on 6th April 2020. 
Videos
Photos