KERALA TOURISM NEWSLETTER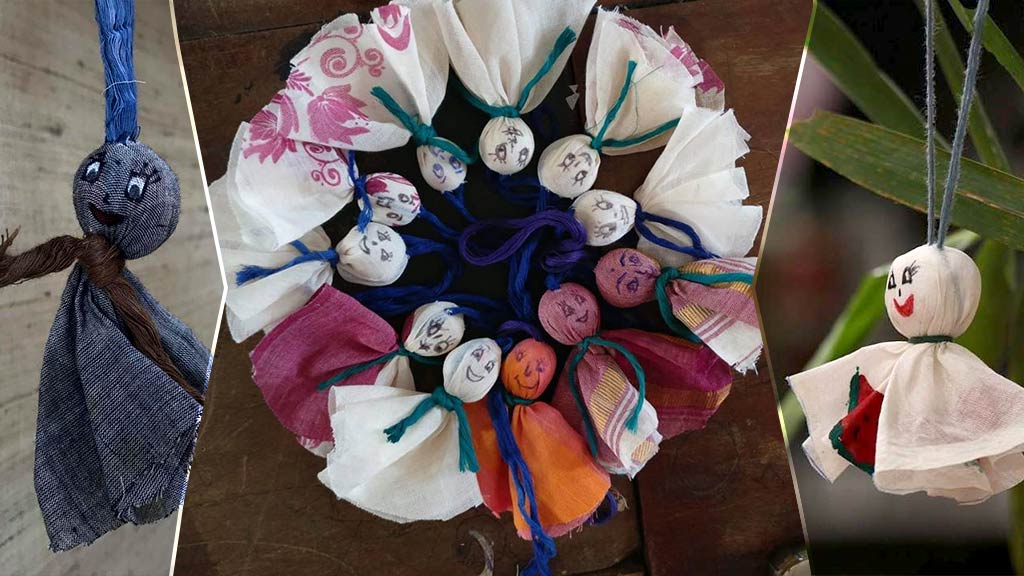 Chekkutty - The Trendsetter of Emerging Kerala
'Chekkutty' -'Cherine Athijeevicha Kutty' or 'the child who survived the mud' is the recent face of the New Kerala (Nava Keralam). Made from the mud stained handloom sarees of the flood-hit Chendamangalam, the ancient weaving village of Kerala, these pretty dolls symbolise the resilience of emerging Kerala.
Chekkutty took its form from the thought to reinstate the Chendamangalam Weaving Clusters that have witnessed a massive loss after the devastating floods. These ruined handlooms paved the way for the birth of Chekkutty - the new face of survival.
The huge amounts of damaged fabrics are being recycled into adorable handmade dolls named Chekkutty to raise funds to support the weavers. The clothes are chlorinated and boiled in water to make it disinfected before transforming it into beautiful pieces of art.
As a gentle reminder of sacrifice and resurrection, these dolls have gained popular attraction across the country. The dolls can be hung on shoulder bags, suitcases or inside cars.
Chekkutty was designed by Ms. Lakshmi Menon, Social Entrepreneur.
Each doll is priced Rs. 25 and around 360 dolls are made from a saree priced about Rs.1200.
Kerala is coming together to save the ancient craft and to ensure a speedy return to stability for the lives of Chendamangalam!
Amidst all chaos, God's Own Country revels in positivity and with Chekkutty Kerala spreads the hues of revival, resilience, and rebirth!
As the website says:
"Chekkutty has scars.
Chekkutty has stains.
But Chekkutty represents each one of us who survived the floods."
Visit https://chekutty.in/ to buy your Chekkutty.