KERALA TOURISM NEWSLETTER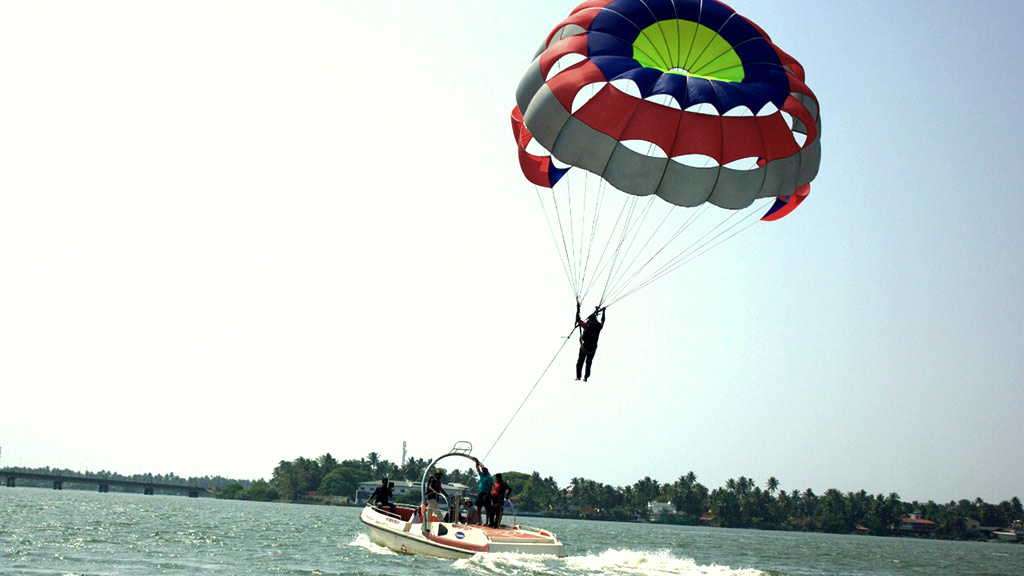 Destination for Adventure
It's time to let adrenaline course through your veins!
District Tourism Promotion Council and Ashramam Destination Management Council, in association with Alpha Adventures, are introducing Water Sports in Ashramam Adventure Park, Kollam. A multitude of exciting activities from Kayaking to Parasailing awaits you here. Watch video
Boating is a perfect rejuvenation therapy, and the place offers you Pedal, Banana and Bumper rides to revitalize your mind and body.
If you are looking for a fun, new way to spend your holidays, then you should definitely try your hand at Jet Ski and speed boat rides here.
Ashtamudi Lake and Munroe Thuruthu are scheduled to be transformed into centres of water sports and adventure tourism. Travellers can soak in the grandeur of the great backwaters and paddle around the lush green beauty of Munroe Thuruthu.
Have you ever dreamed of gliding above the pristine backwaters of Kerala, like a bird flying freely in the blue sky? For the first time in Kerala, Ashtamudi Water Sports Centre offers Aqua Parasailing. Fly like a bird and experience the excitement of soaring high.
Apart from adventure boating and parasailing, the centre offers thrilling Kayaking options too. The sport is now gaining much popularity in the state. In this season, let's learn some kayaking skills while enjoying the beauty of palm-fringed backwaters of God's Own Country.
Special packages are available for schools, colleges and corporates. The centre adheres to all kind of water safety protocols.
This summer, make the most of water games!
For more details:
Contact: + 91 7736136740