KERALA TOURISM NEWSLETTER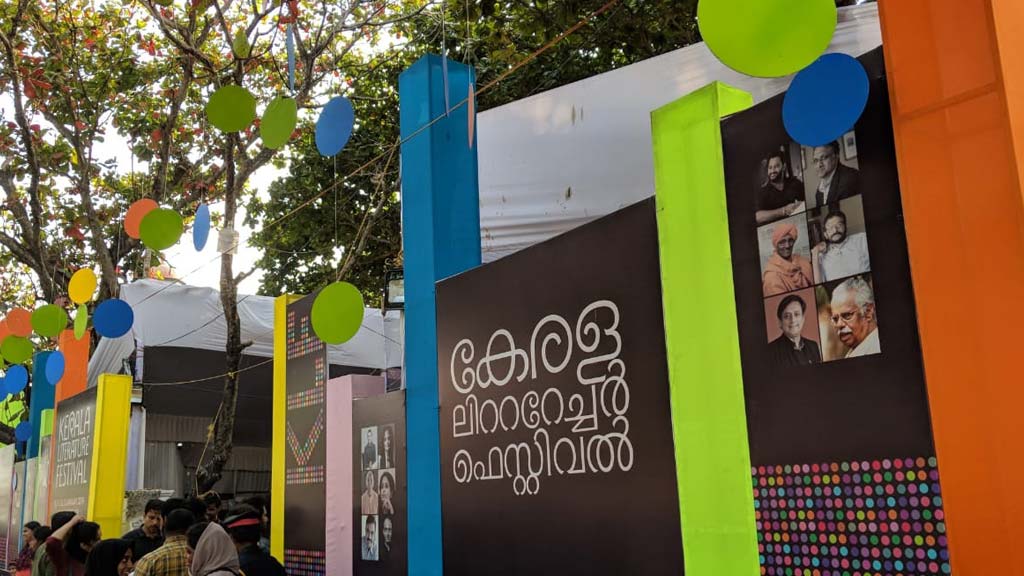 Kerala Literature Festival 2019
For the past few days, Kozhikode Beach was abuzz with discussions, debates, music, dance, cinema and literature.
Akin to the previous editions, the fourth edition of the Kerala Literature Festival (KLF) 2019 had its exceptional array of eloquent speakers. It saw the participation of more than 500 writers from various parts of the world.
Kozhikode has always been passionate about art and literature. The place has nurtured some of the gems of Malayalam literature like Mr. M. T. Vasudevan Nair and (late) S. K. Pottekkatt. KLF brought the enthusiastic city folks to engage in meaningful discussions and celebrate literature.
A four-day-long, art-packed festival was conducted at five venues in and around Kozhikode beach.
Besides discussions and debates, the festival also featured photo exhibitions, poetry festivals, book stalls, movie screenings, live dance and music performances and so on.
Noted writers such as Ms Anita Nair, Ms Arundhati Roy, Mr Chetan Bhagat, Mr Shashi Tharoor, Mr M.T. Vasudevan Nair, Mr Ramachandra Guha, Mr M. Mukundan, Ms K.R. Meera and many others participated in the discussions and fielded questions from the audience.
This year, Wales was chosen as the guest nation, and the event hosted leading Welsh authors and the innovative Invertigo Theatre Company with its show titled "My Body Welsh", along with the screenings of Welsh films related to literature.
Kerala Lit Fest, the second largest cultural gathering in the country, offers something for just about every age-group and interest, bringing readers and writers together for inspiration, entertainment, and discussion.