KERALA TOURISM NEWSLETTER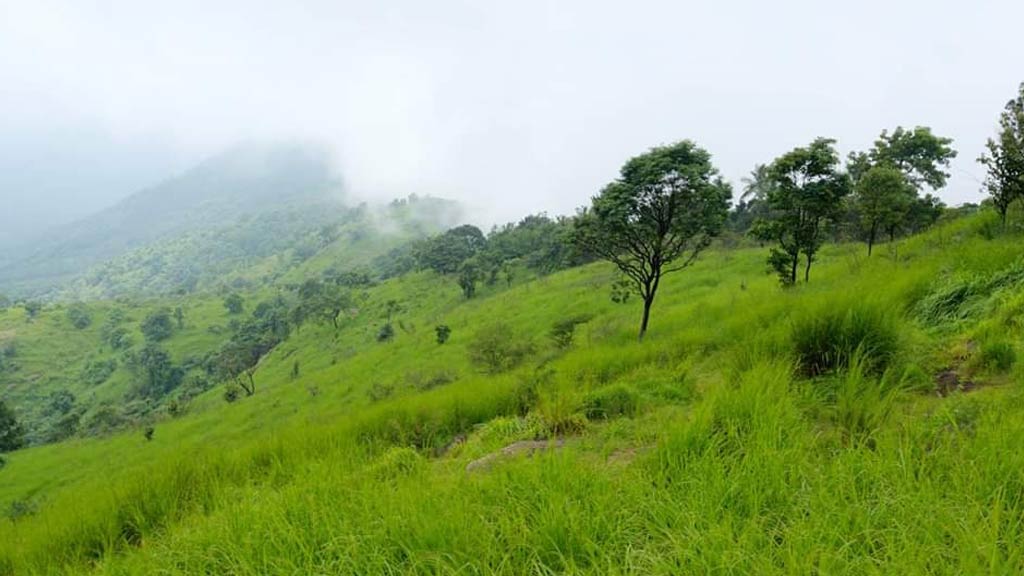 Kodikuthimala – Walk on the Wild Side
Welcome to Kodikuthimala – a quiet beauty that waits to fascinate you with its perennial springs, waterfalls and sheer charm. Walk through the lush green valleys and feel refreshed and young all again.
Nestling amidst the mist-clad Amminikkadan hills in Malappuram district, Kodikuthimala is a favoured weekend destination in north Kerala. Popularly known as the mini Ooty of Malappuram, this green paradise has long been a magnet for trekkers, travel junkies and nature enthusiasts. It is the best place to stop by on your trip to north Kerala.
You are sure to feel truly rejuvenated as you step into this quaintly beauteous atmosphere. The grassy meadows, the cool breeze and the serene, secluded ambience are truly rewarding. You will get a chance to see a spectrum of vibrant flora and fauna as well.
It is believed that the British hoisted (kuthi) their flag (kodi) on this hill (mala), during a survey, and thus the place came to be known as Kodikuthimala (literally, the hill where a flag was hoisted).
The place is situated at an altitude of 2,000 feet above sea level, offering a spectacular visual treat. It also has a watch tower that offers its visitors a vantage point to seize a panoramic view and distil the full essence of its splendour.
As you trek up and down the undulating landscape of Kodikuthimala you are likely to see Nature in all her moods. You may be enveloped by a blanket of mist or baptized by a light drizzle, you may be caressed by happy sunshine or pricked by a bit of chill. At times when the mist becomes palpably thick, the hilltop can get quite spooky too!
Come to Kodikuthimala and soak yourself in its scintillating sights!
Getting there:
The place is located about 10 kms away from Perinthalmanna.
Nearest airport: Calicut International Airport, about 55 km
Nearest railway station: Tirur, about 52 km (Major Railway Station)