KERALA TOURISM NEWSLETTER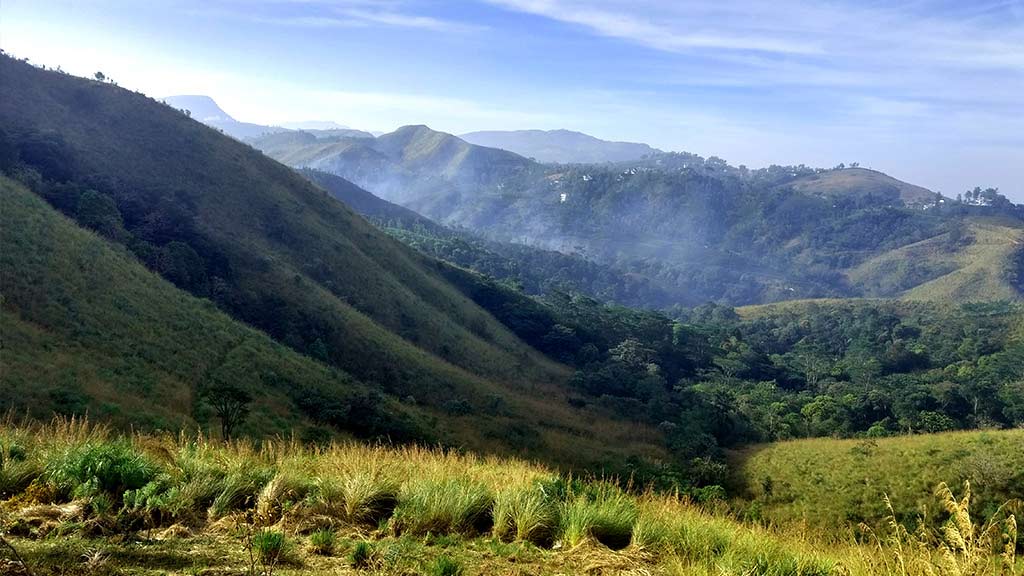 The Ethereal Meadows of Uluppuni
Uluppuni, a breezy hilltop in Idukki district, Kerala, India, is the ideal spot for your next one-day escape into nature. This secluded place, perhaps the best meadowlands of Kerala, offers a refuge, to wind down and catch a deep breath in the chilly valley-winds.
Uluppuni, located near Vagamon, is one of the most celebrated destinations in Idukki–Kottayam border, stretching in a never-ending ocean of entrancing meadows and tranquil viewpoints. The Kulamavu Dam, situated 7 kms away in Periyar River, is another attraction.
One of the best off-road trails in Kerala, Uluppuni offers more engaging experiences as you trek uphill. It promises an exhilarating experience with its breathtaking view of green hills and blue reservoirs.
Early mornings are the ideal time to climb the hills. It is a mystical experience to watch the sunrise above the hills, amidst the rolling clouds, as you are caressed by the fog carried by the breeze in the valley.
Uluppuni is located 10 kms from Vagamon. From Vagamon, you can reach Uluppuni by taking Pullikkanam-Elappara Road. The other route is from Moolamattam which is a completely off-road route. Most four-wheelers would not reach the destination point, but a little trekking is always fun, isn't it?