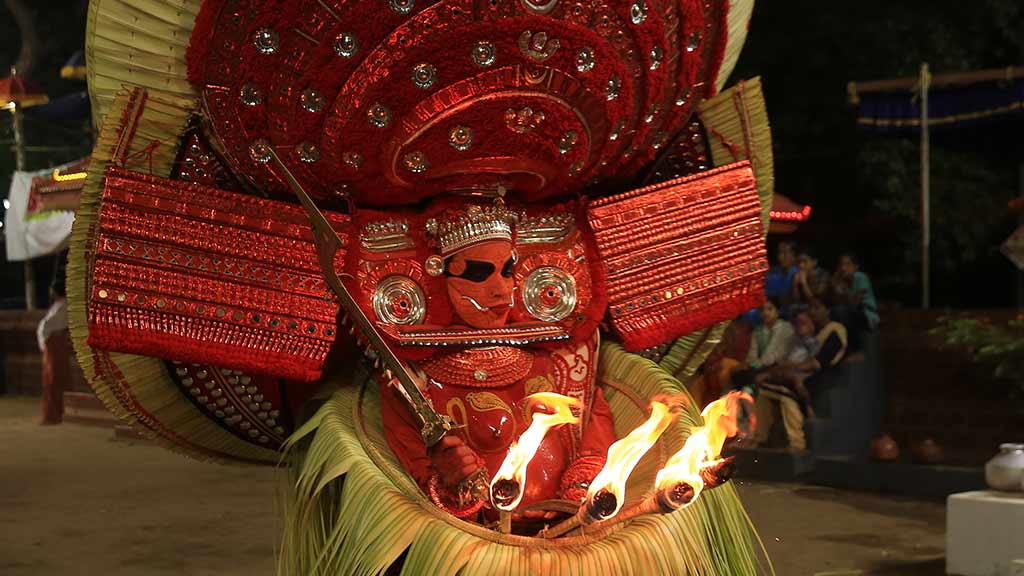 Experience the Myriad Vibes of Kerala
There are more ways than one to immerse yourself in the cultural magnificence of Kerala, and Responsible Tourism (RT) Mission offers the best way to experience the diverse culturesas well asthe heritage of God's Own Country.

RT Mission's Cultural Experience travel package is an all-in-one tour package that lets you learn about and explore Kerala's ritual arts, ancient traditions, unique art forms and other cultural practices. With RT, you can literally see the myths and experience the mysticism embedded in ritual art forms that have been in existence for centuries in Kerala.

The epic tales from Indian mythology take on artistic avatars in the ritual arts of Kerala. Be it through the visual vibrance, flamboyant costumes, majestic headgear, ornaments and vigour of Theyyam performances or the elaborately decked headgears, face paint and magnificent performance of Theeyattu, RT mission opens all possible doors to offer these artistic treats.

Besides Theyyam and Theeyattu, rituals like Garudan Thookam and other art forms like Bombeyatta, Kolkali, Margamkali, Kathakali, Yakshagana and so on await your aesthetic involvement.

Responsible Tourism Mission also arranges facilities for interested tourists to learn the basics of art forms like Koodiyattam and Kathakali.

Kerala is also renowned for its numerous festivals. This package promises you such an unforgettable experience of festivals like Attuvela Mahotsavam (temple festival) and Onam (harvest festival of Kerala) that you will be able to absorb the very essence of Kerala culture. Along with all these exclusive experiences, you can also indulge yourselves in the art of making exquisite handicrafts of Kerala like Kathakali Koppu (ornaments used for Kathakali).

Make your next trip to Kerala a beautiful cultural voyage!