KERALA TOURISM NEWSLETTER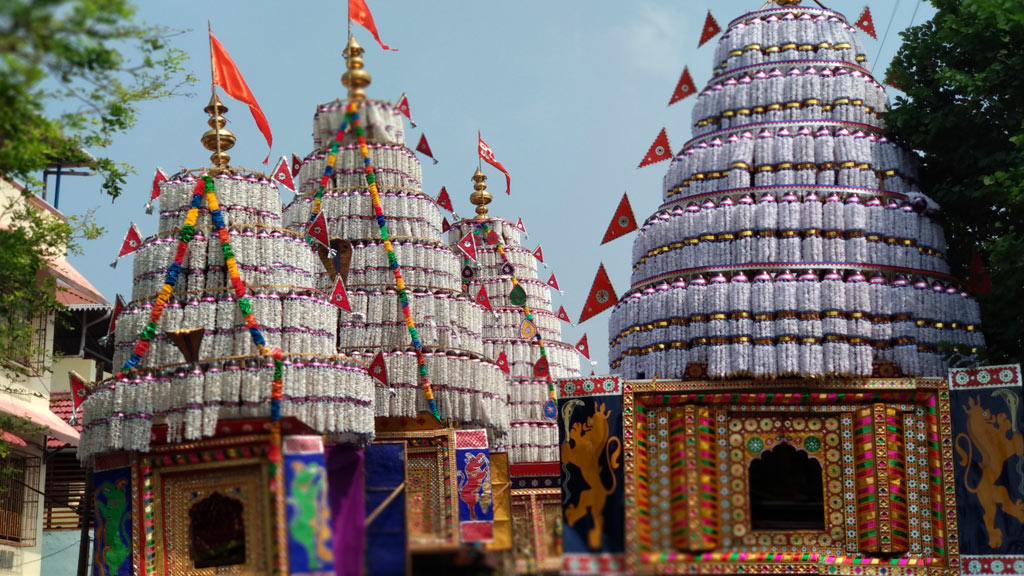 Kalpathy Ratholsavam
Picture this. Giant, heavily decorated chariots rolling down a maze of streets amidst fervent prayers and chants. Every year, the sleepy hamlet of Kalpathy in Palakkad bears witness to a grand festival. Elaborately ornate and giant chariots trundle through the streets of Kalpathy, carrying the resident deities of the land. Hundreds wait in reverence to watch this ritual named Kalpathy Ratholsavam (Chariot Festival) that dates back to centuries.

Celebrated at the Sree Vishwanatha Swamy Temple at Kalpathy in Palakkad, the ten-day long festival features the grand procession of temple chariots through the streets of the village. The temple is among one of the oldest worship centres of the Hindus in Kerala. The festival is dedicated to the presiding deity of the temple Vishwanatha Swamy or Lord Vishnu. Lord Siva and Goddess Vishalakshi are the main deities of the temple, and they are taken out in these chariots. A week-long Carnatic music festival is also organised along with this.

The festival is celebrated at Kalpathy Agaraharam, the Tamil Brahmin settlement area of Palakkad in Kerala. These giant chariots command all the attention during the festivities. Festooned with flowers, mirror work, trinkets and other decorative objects, these temple chariots are a sight to behold. The devotees team up to lug these chariots through the narrow streets of the heritage village of Kalpathy. The chariots are taken around the village on the last three days of the festival. The final day sees beautifully decked-up chariots from nearby temples, located in the villages of New Kalpathy, Old Kalpathy and Chathapuram, also joining in the festival. This rare meeting of the temple chariots is called Devaratha Sangamom, meaning "meeting of the Lords," and is one of the much-awaited events of the festival. All the six temple chariots bearing the deities are then brought to the Sree Vishwanatha Swamy Temple.