KERALA TOURISM NEWSLETTER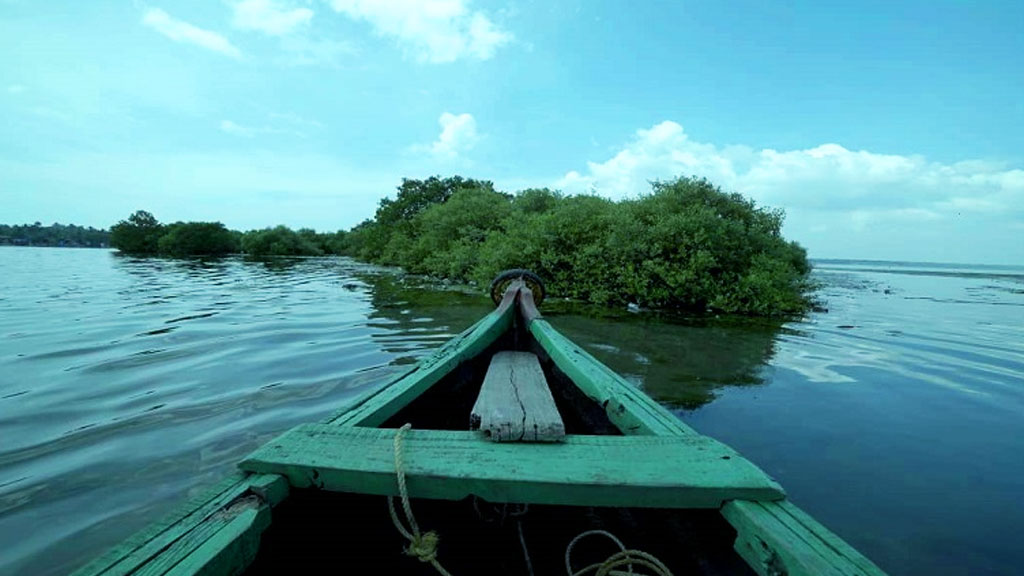 Tales of Sambranikodi
If you have ever dreamt of cruising through the peaceful backwaters lined with beautiful lagoons, then you should never miss Sambranikodi!
Situated at the southern tip of Ashtamudi Lake, Sambranikodi is a picturesque island that invites you to experience the virgin beauty of God's Own Country. The District Tourism Promotion Council (DTPC), Kollam, offers boating facilities here.
It is believed that during ancient times, small ships from China anchored along this coast. Local people referred to these ships as 'chambrani' and later the place came to be known as Sambranikodi.
Currently, Sambranikodi is one of the most popular tourist attractions in Kollam district. It offers a breath-taking view of waterways fringed by lush mangroves. The DTPC offers a 30-minute cruise through this incredibly beautiful spot. As part of this package, you will get a chance to experience the delicious local cuisine, and see the life of this fishermen's village.
Travellers can also engage themselves in fishing, collecting clams and exploring the tiny fishing islands here. The DTPC also gives its clients an option to customise the packages, depending on the climate and their personal preferences.
Activities at Sambranikodi:
Exploring the beautiful Ashtamudi in the Kettuvallam, and fishing.
Collecting oysters from the muddy waters close to a man-made island in the destination.
Enjoying the visual beauty of the marine ecosystem, comprising molluscs, fishes, algae, birds, etc.
Taking 2 to 4 km pleasure walks along the shallow lake.
Time:
Relish the backwater cruise between 09:00 AM and 01.00 PM & between 01.00 PM and 05:00 PM.
Packages offered:
Elite Package:
This package includes boat ride, Sambranikodi Island visit, Fishermen Island village visit, lunch in a floating restaurant (Club Mahindra Resort).
Rate: Rs 1000/- per pax*
Economy package:
Boat ride, Sambranikodi Island visit, Fishermen Island village visit, Lunch at Theeram Restaurant.
Rate: Rs 700 /- per pax (Minimum required - 2 pax)
Explore Sambranikodi
A short half-hour trip through the backwaters of Sambranikodi. A minimum of 4 persons is required for this package.
Rate: Rs 150/- per pax.
For more information:
contact@dtpckollam.com
Phone: +91 474 2745625, 2750170