KERALA TOURISM NEWSLETTER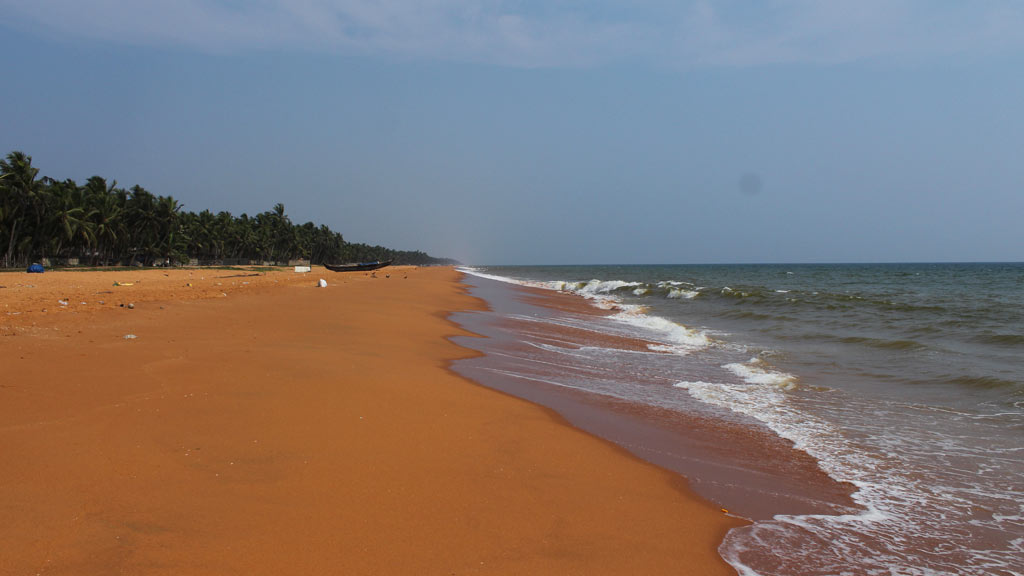 St. Andrews Beach
With gorgeous swells, crystalline waters and soft, golden sands, St. Andrews Beach is a virgin beauty. Here is a shoreline sans any glitterati, almost immaculate, and devoid of beach loungers, parasols, hawkers or any buzzing beachy activity. This place is as postcard-perfect as it can get, ideal for a day of blissful escape from the rush and din of modern life.

If you wish to have a beach all to yourself, away from all the noisy revelry, you must head to St. Andrews Beach. With its pristine, azure waters and golden sandy shores, St. Andrews Beach located in Menamkulam in Thiruvananthapuram is every beach lover's dream. This destination is a surreal parcel of land bursting with tranquility and quietude. It is in fact the best-kept secret of Thiruvananthapuram.

One of the cleanest beaches in the city, St. Andrews has a soul of its own. If you were to walk along its shores on any given day, all you will meet is a glorious seascape unspoilt by human interference. With Thiruvananthapuram being home to many popular beaches and the touristy crowd preferring more happening beach destinations, St Andrews Beach still remains a delectable, dream-inspiring palm lined beach. For the solitary traveller or those searching for some quietude, this is the perfect beach for lazing around.