KERALA TOURISM NEWSLETTER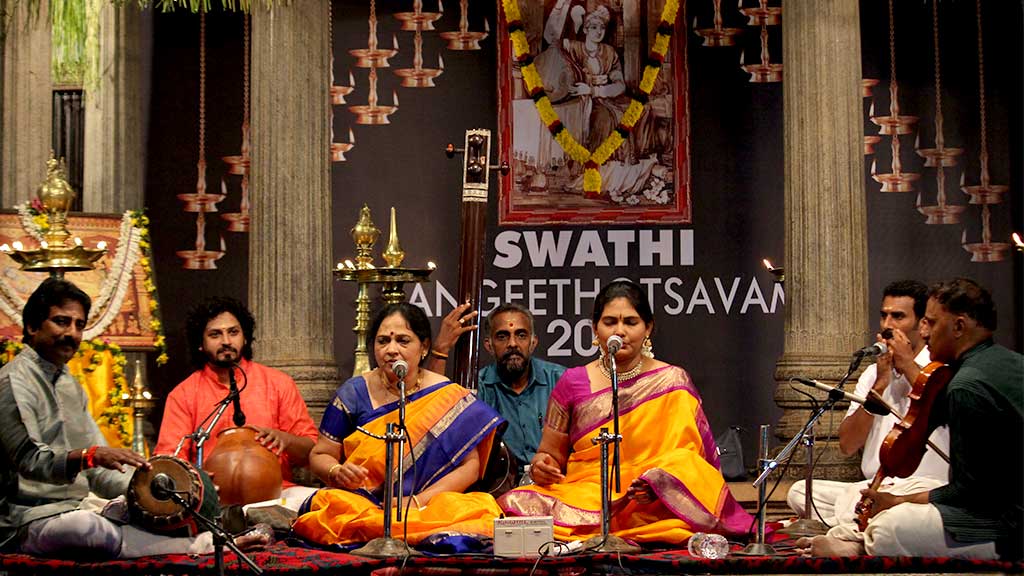 Swathi Sangeetholsavam
The Kuthiramalika Palace in the capital city, Thiruvananthapuram, plays host to an incredible musical extravaganza from January 4 to 14, 2020. This ten-day festival celebrates the music of the legendary musician Swathi Thirunal Rama Varma, the former Maharaja of Travancore. It is believed that Swathi Thirunal composed many of his works in Kuthiramalika Palace (Mansion of Horses) that he constructed in the 1840s near the famed Sree Padmanabhaswamy Temple.
As a brilliant musician, he composed over 400 lyrics and set them to Carnatic and Hindustani music. The Swathi Sangeetholsavam or the Swathi Music Festival will take you on an enchanting journey through the classic works of this maestro. This musical fiesta has been entertaining the music enthusiasts of Thiruvananthapuram since 1999. Mr Rama Varma, a Carnatic musician, and descendant of Swathi Thirunal is the brain behind this festival.
The event sees the participation of eminent musicians as well as upcoming young talents. This year's festival will begin with the performance of a young singer Ms Amritha Venkatesh. She will be accompanied on the violin by Mr Rajeev Mukundan, mridangam by Mr S. J. Arjun Ganesh, ghatam by Dr S. Karthik and morsing by Mr Payyanur Sri Govindaprasad.
This year's festival will also see the performances of renowned musicians such as Mr Rama Varma, the Carnatic Brothers – Mr K. N. Shashikiran and Mr Ganesh, Ms H. Ratnaprabha, Mr Amith Nadig, Mr O. S. Arun, Mr Saketharaman, Mr Vishnudev Namboodri, Ms Amritha Murali, Prof. T.V. Gopalakrishnan, and Mr Sanjay Subrahmanyan.
The concerts are not ticketed. The public can attend the concert for free. The programme will begin every day at 6 pm.